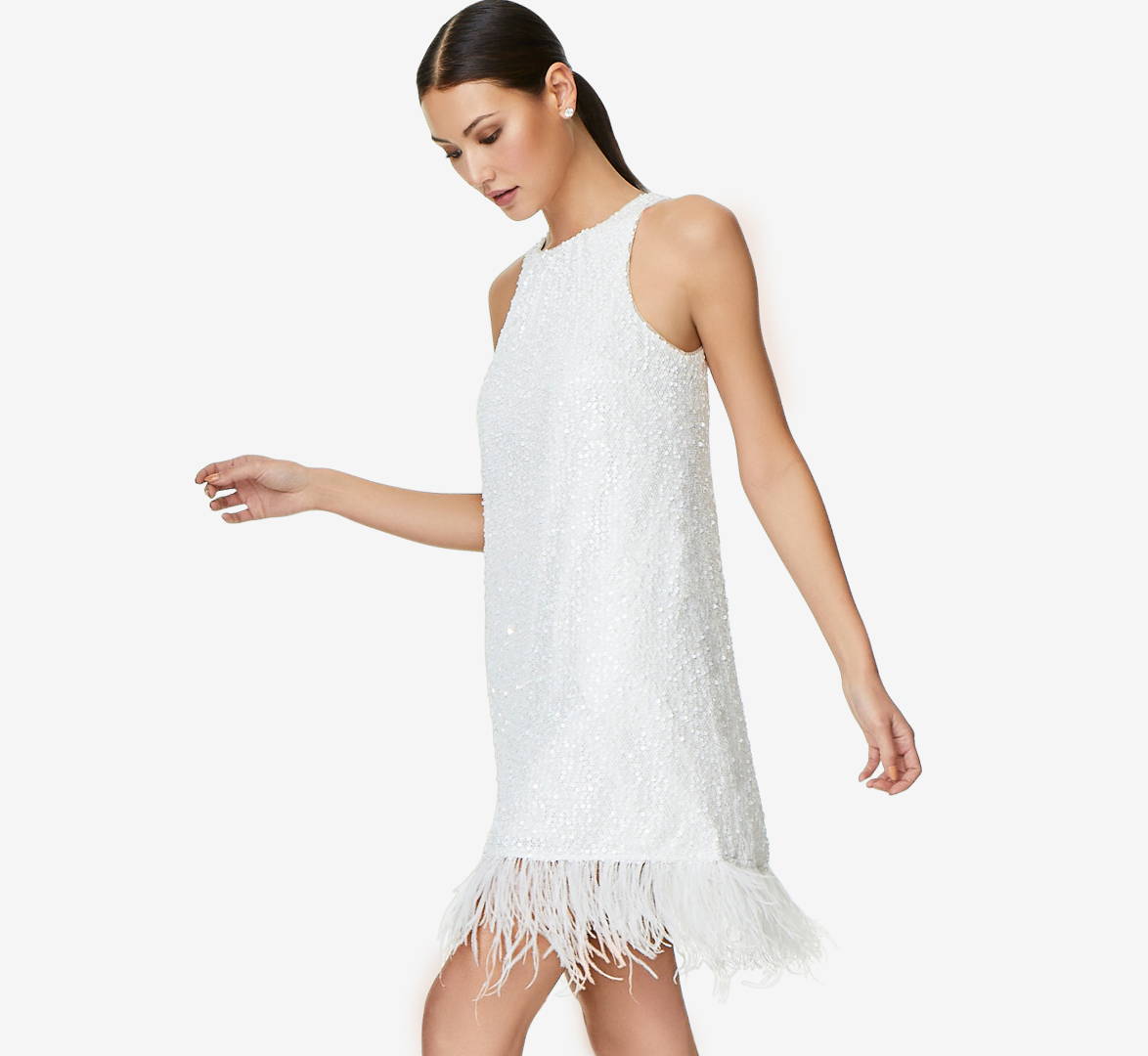 Every fashionista knows her closet is incomplete without her go-to party look. With a shout out to the golden era of yesteryear, one of our favorite trends adorning today's outfits are fluffy feather embellishments. In fact, over the past several months, we've been swooning over these pretty plumes trimming our dresses and jumpsuits.
Not only are feathers super flirty and feminine, but they actually can actually take a basic style to superstar status in an instant. And the best part about investing in a trendy piece with feathers is these looks are truly timeless and seasonless. This trend has been around since Marie Antoinette became famous for wearing plumes in her hair to show off her extravagance way back in the 1700s! Feathers also became synonymous with Old Hollywood glamour with stars like Jean Harlow and Zsa Zsa Gabor, the undisputed feather queens. Today, fans of the feather trim don't have to worry about it being too over the top because styles now have only hints of these feathery frills.
And the best part, these feathery pieces do make a better purchase as we head into fall and winter—because these embellishments team so well with a coordinating shawl or jacket as temperatures drop. We can attest from personal experience that the feather trend is a cold-weather rock star.
The MVP of any closet is this strapless jumpsuit. It's one of the coolest, most versatile style you will ever see and can be worn to countless events. This sleek jumpsuit is trimmed with pretty plumes and feels of the moment when worn with a pair of booties or sneakers. And if you are going to a party or wedding, team this jumpsuit with strappy sandals to elevate your look. We're not asking you to purchase it, we're telling you to purchase it because you're going to be getting all the compliments (and a ton of use) for the easiest thing in your closet to put on.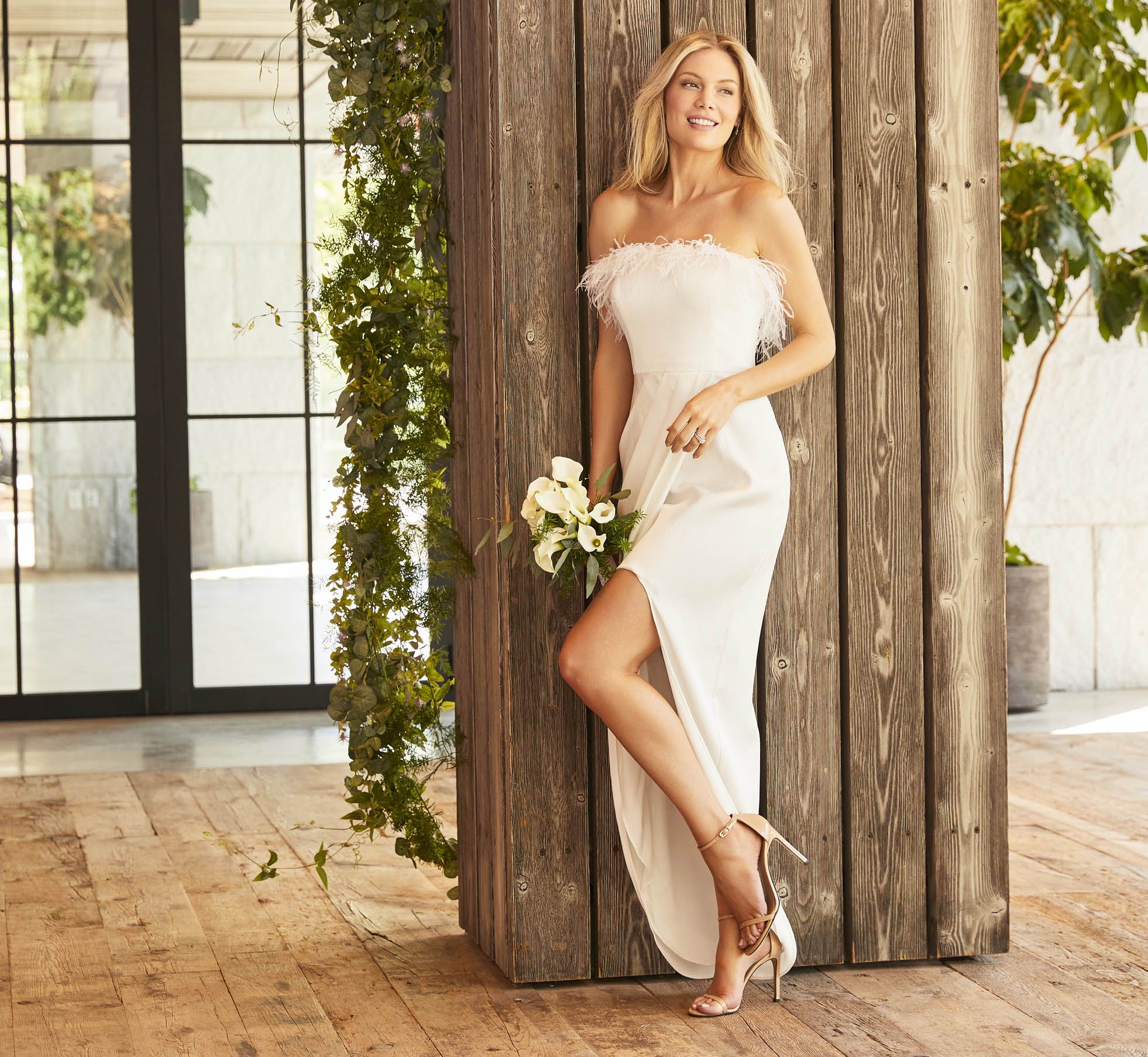 And if jumpsuits aren't your thing, don't fret. You don't want to miss this mother of all of dresses. The epitome of glitz and glam, this stunning dress crafted of a luxe woven crepe is designed to show off your hourglass frame. But all of the buzz is really in the generous display of fluffy feathers that adorn the neckline and the thigh-high slit opening. Finish the look with a dainty necklace and strappy sandals
Adding a dress or a jumpsuit adorned with a touch of playful feathers touch is enough to make an impact at your next wedding or black-tie gala, trust us. Feather trim is the ultimate statement making piece you need in your wardrobe this season to turn something basic into a party sensation.
---