Friendsgiving and Thanksgiving Outfits for Any Gathering
Thanksgiving is just a few short weeks away, and if you are like me and wondering how that could be, don't fret. We're serving up festive Thanksgiving dinner looks for you to be best dressed guest at any dinner table. Between all the recipe planning and family gatherings, we don't want you to forget your Thanksgiving dinner outfit. We've made it easy as pumpkin pie for you to not only wow them at the table, but also feel comfortable and confident. 
We've taken out the stress of what to wear and rounded up some of our favorite outfit ideas to wear for Thanksgiving or Friendsgiving so you can order in plenty of in time to arrive for the holiday.  
What to Wear on Thanksgiving
We love this chiffon wrap dress in a welcoming floral print. It's the perfect style for any Thanksgiving setting. The color is soft and the metallic threading adds the right amount of shine while the wrap style is flattering and comfortable so you can take that extra piece of pie. Just add booties and a moto jacket to complete the look. 
Metallic Floral Print Chiffon Short Wrap Dress in Black Multi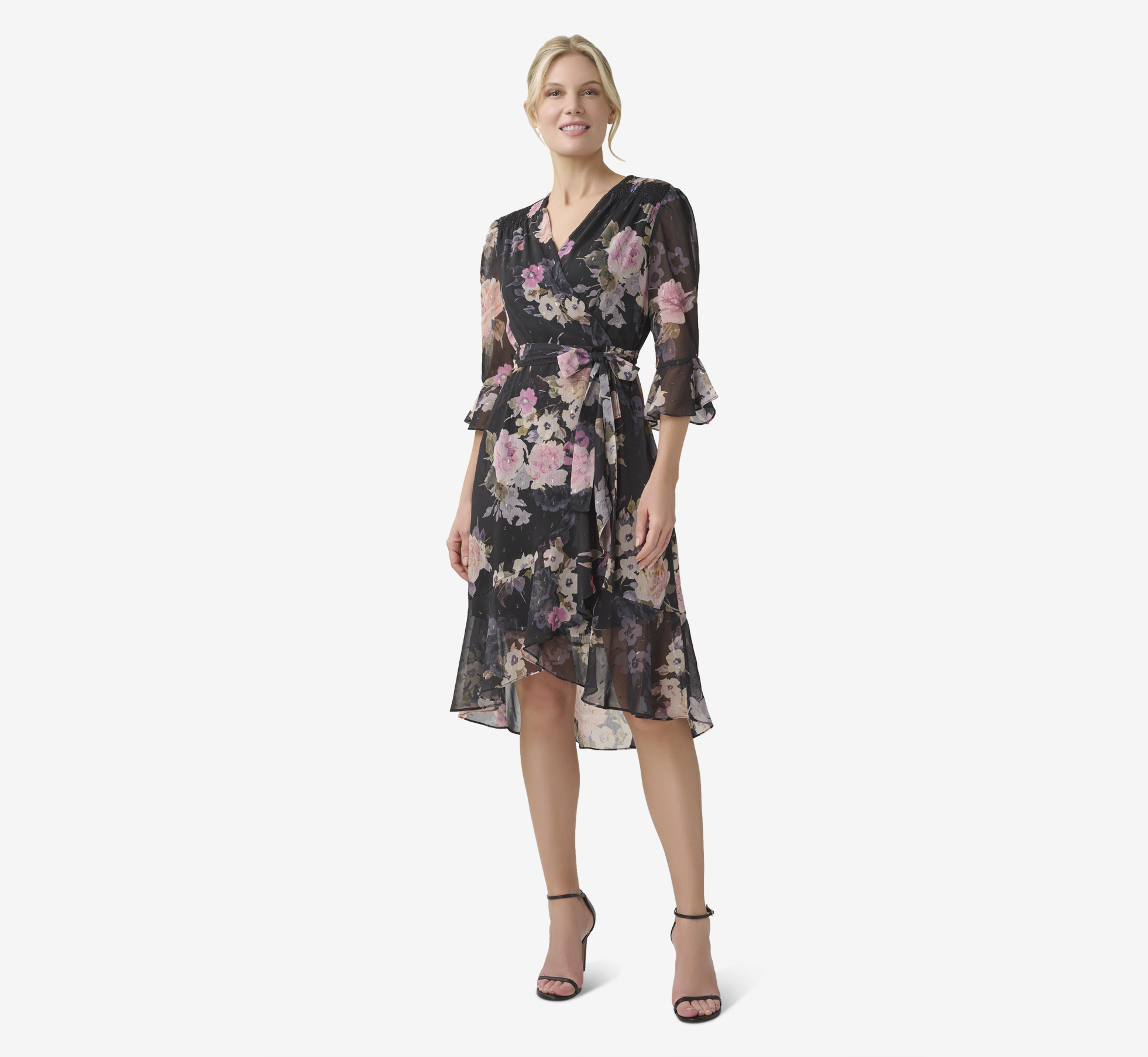 This foiled jersey halter top is perfect to light up any dinner table and is a great option if you are going out after dinner. The dark midnight blue hue is perfect for Thanksgiving and any event throughout the winter season. Style with a pair of wide leg pants or your favorite pair of jeans.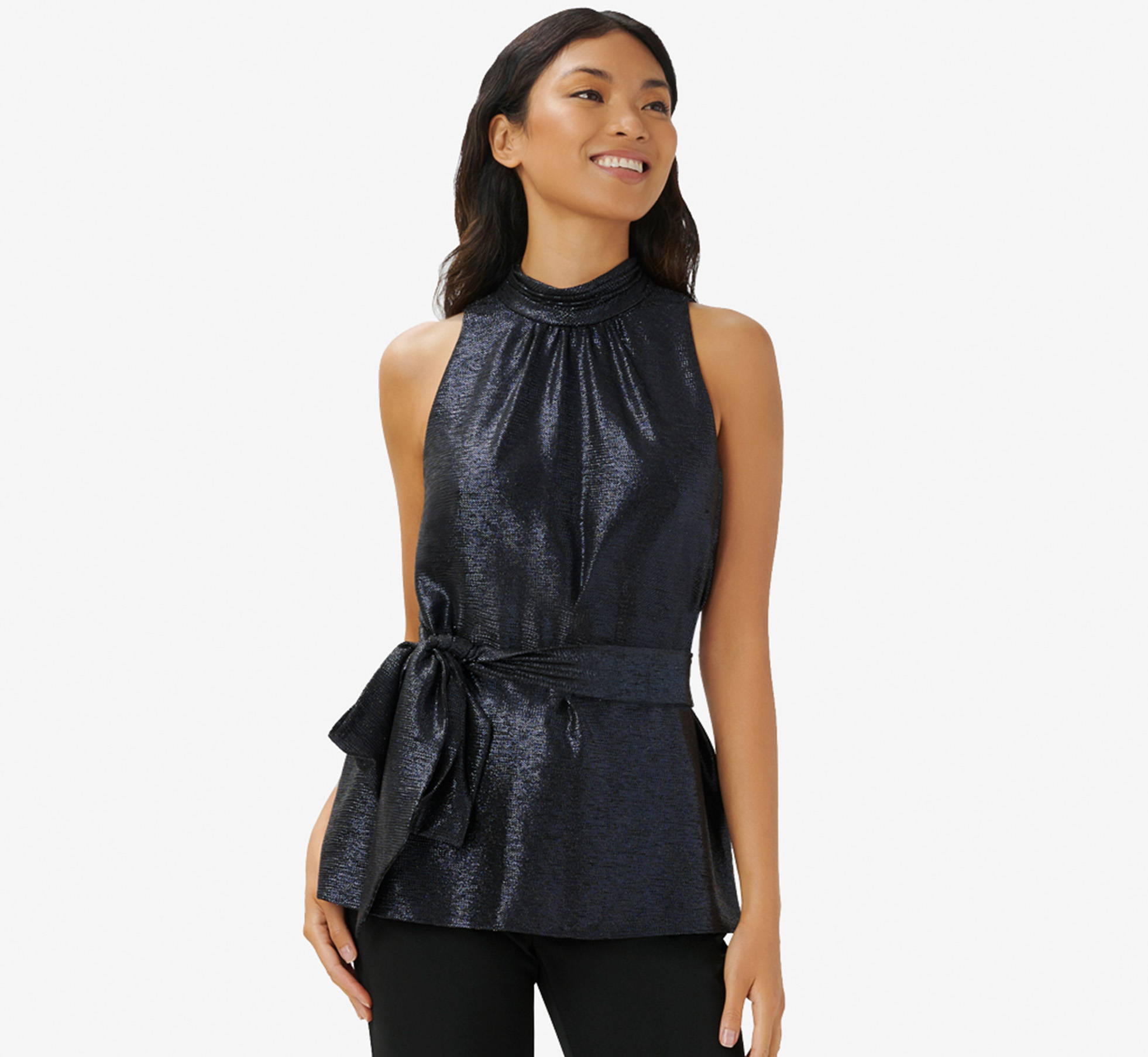 We can't get enough of our prints and this floral dress is perfect for Thanksgiving with its cranberry coloring. We're obsessed with the flattering wrap silhouette and the bold and entrance-making floral print.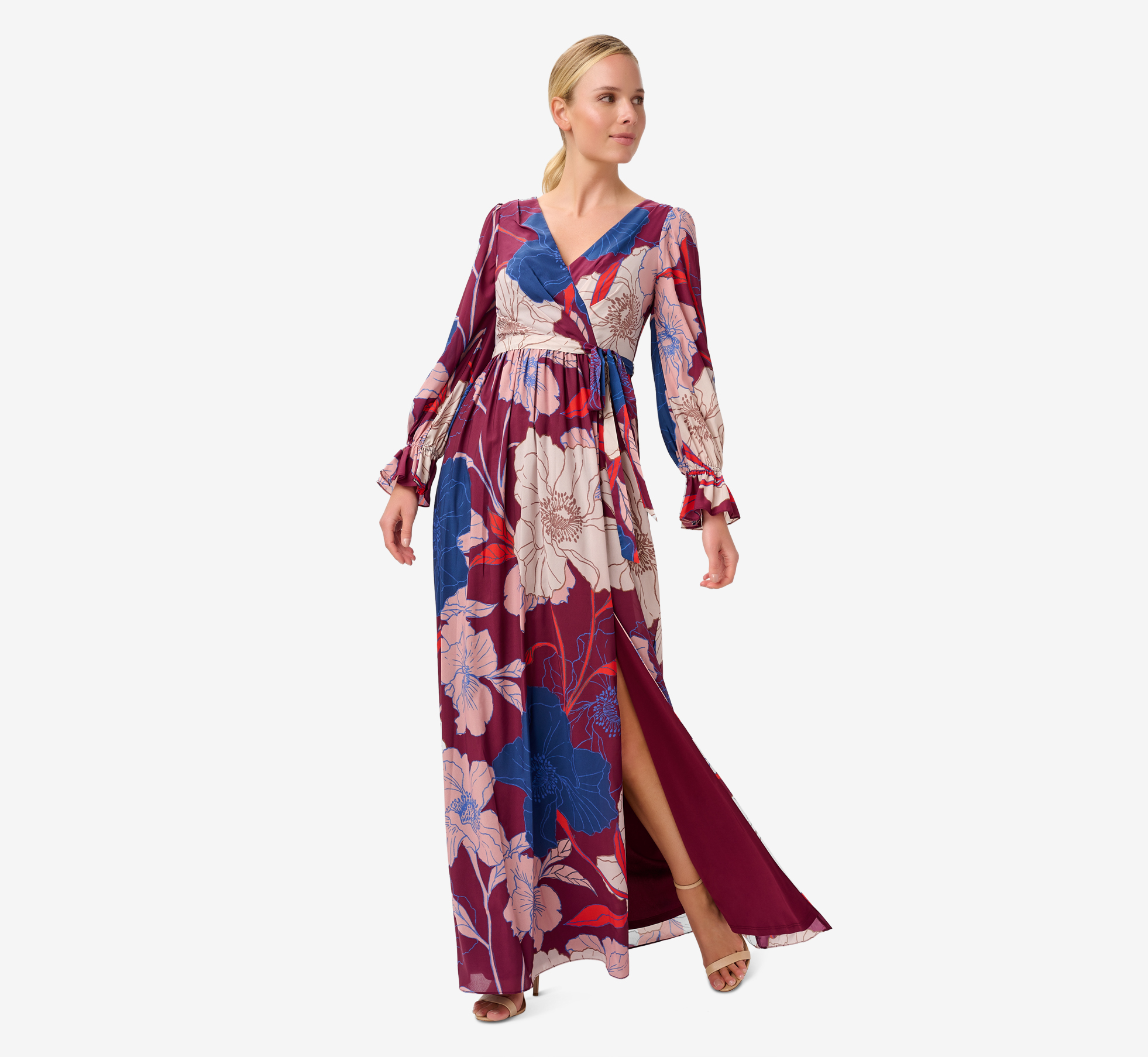 A cozy and comfortable stretch knit dress are the very essence of holiday dressing and this timeless style gets elevated with metallic stripes and a twisted front knit detail that creates the faux wrap skirt. We love this dress because it's both easy-fitting and chic, both of which you would love for Thanksgiving and afterwards. This dress would look even better with a pair of tights or high boots. Available in both black and navy.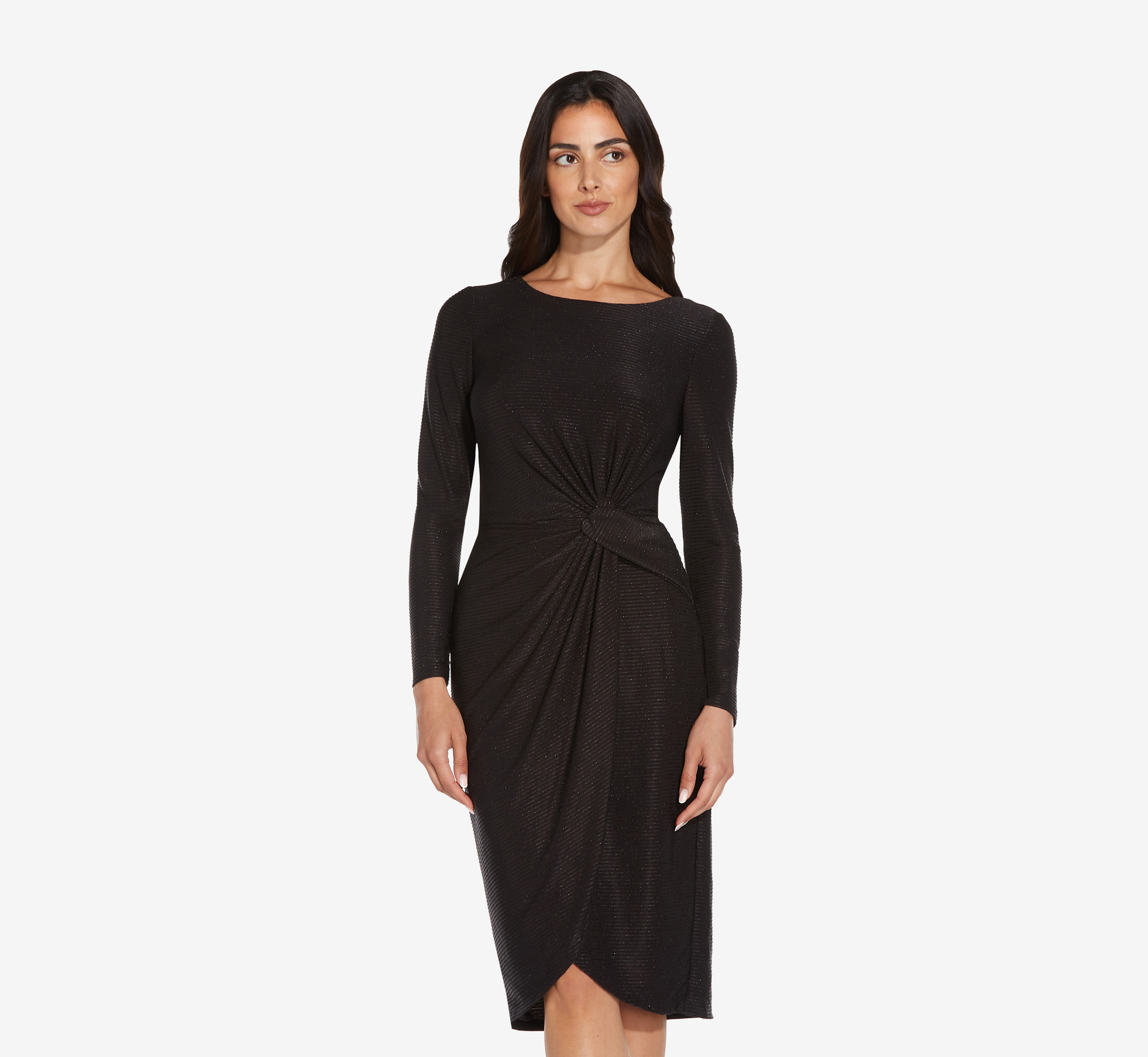 Our jumpsuits are iconic and the ultimate outfit to wear on Thanksgiving. They're unbelievably comfortable and no doubt you'll receive lots of compliments when wearing one. The best part of wearing this one-piece wonder: you don't' have to coordinate an entire outfit. Just add a trendy jacket and some cool accessories and you'll be ready to mingle before the soup is served. We're so in love with this floral burnout velvet jumpsuit. The rich colors and the flattering neckline are really all you need to wear for Thanksgiving.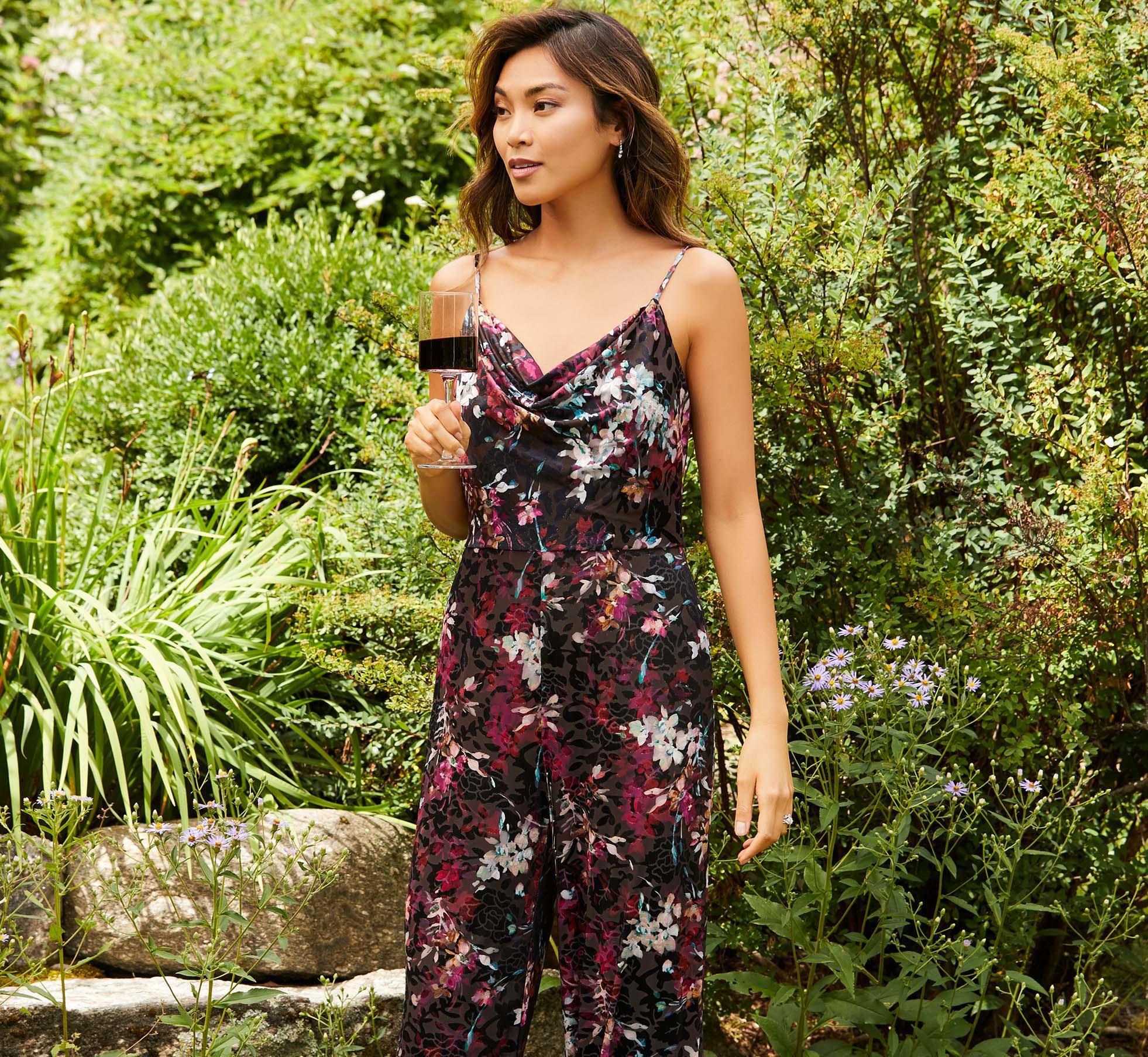 Add a S'HUG® to Your Thanksgiving Look
f you're looking to add a cozy layer, our exclusive (and best-selling) S'HUG® makes a perfect layering piece to any style. Pair this over your favorite graphic tee or cropped tank. It's perfect for curling up on the couch, sitting in front of the fire, watching football and swapping stories with friends and family. 
The S'HUG® is designed with patented hidden tunnel sleeves, the S'HUG® can seamlessly transform into so many styles. Best of all, the S'HUG® remains in place, allowing you to be hands free to hug your family, hold a cocktail or take a selfie with friends. The S'HUG® is available in new colors, perfect for gift giving and is less than $100.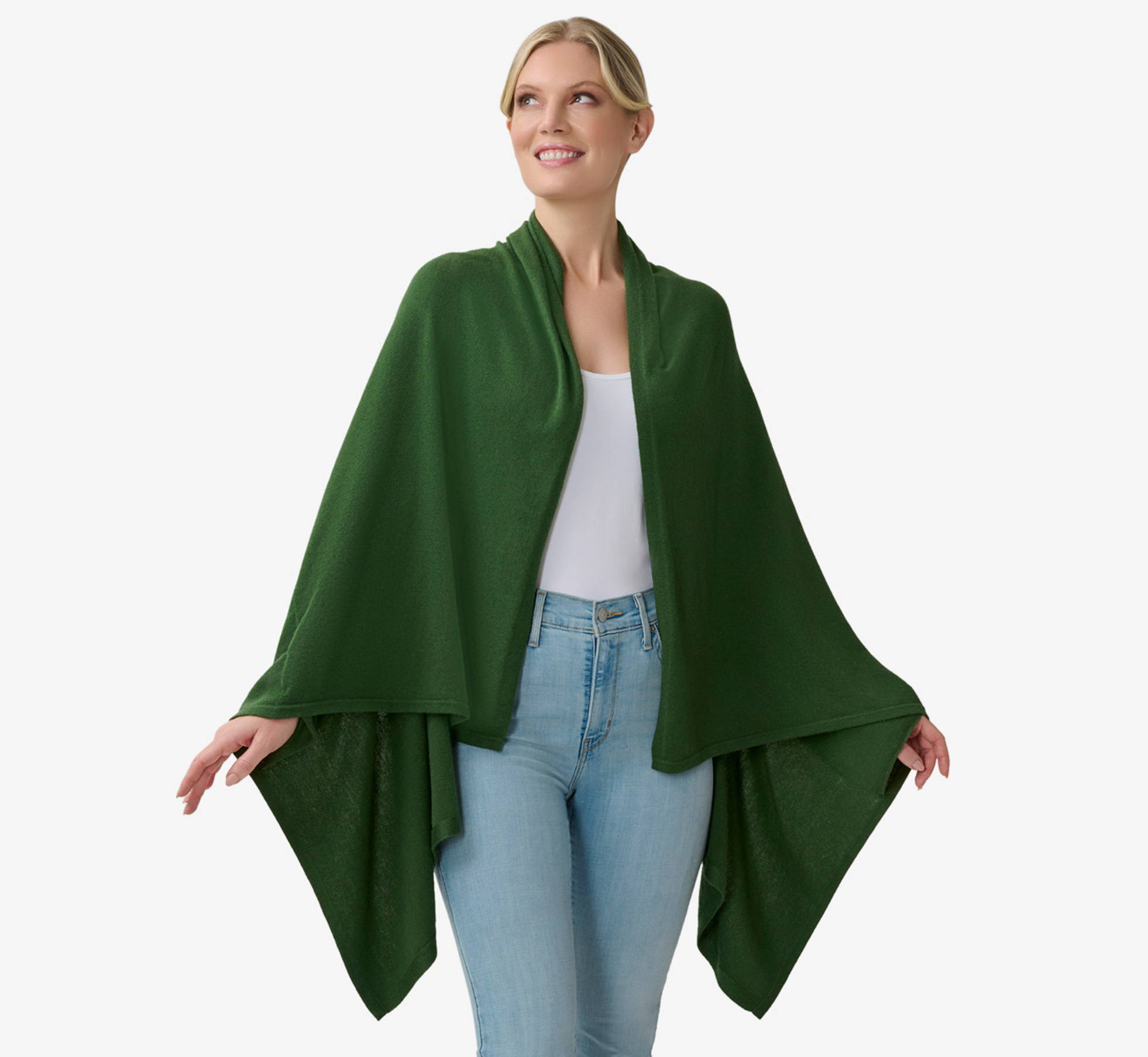 Discover More from Adrianna Papell
---