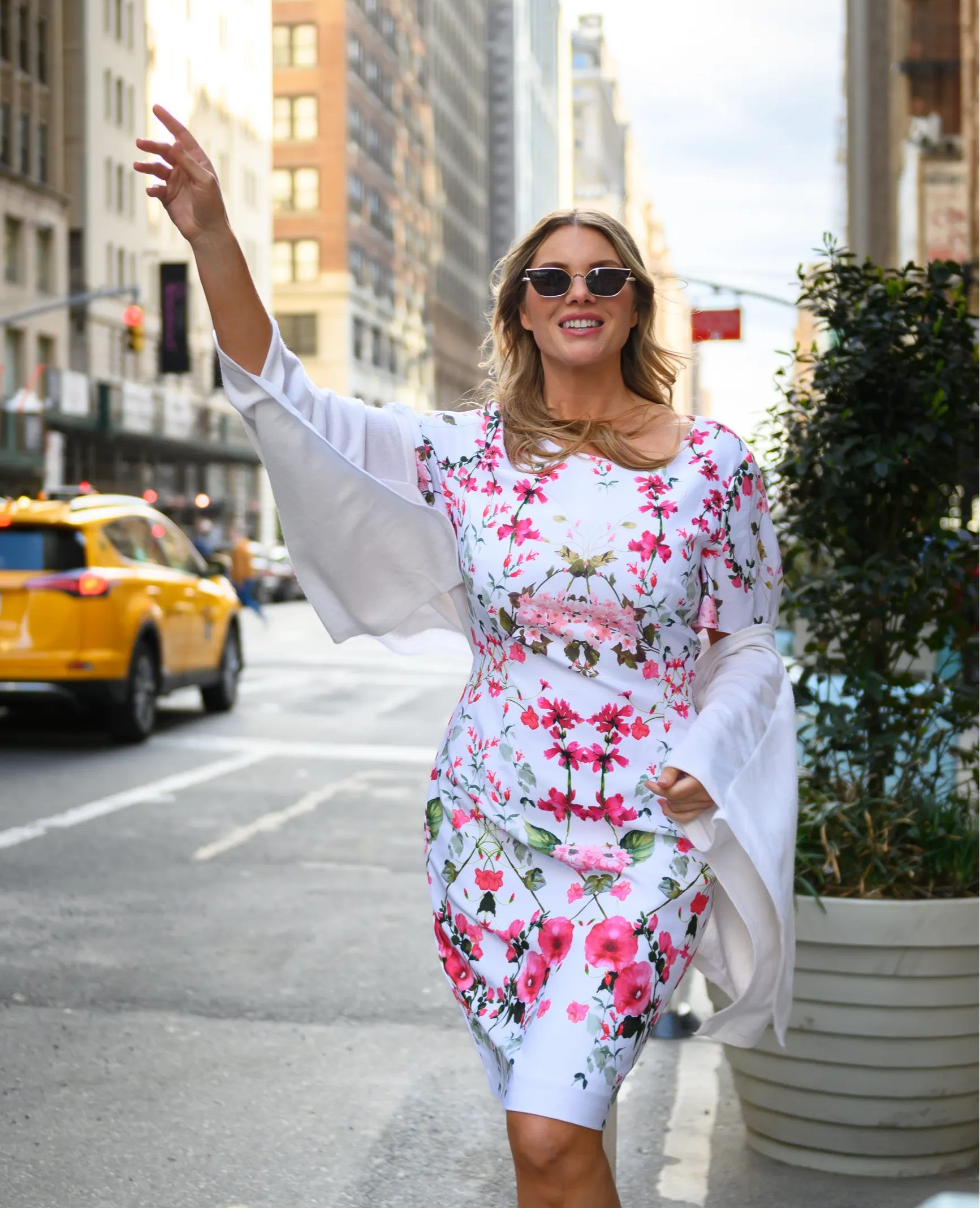 It should come as no surprise that women's schedules are like a juggling act—the day can take us from the bus stop to the office to a dinner party and from a weekend brunch to a wedding celebration. Whatever the event, it means you are now required to dress up (so fun) for multiple occasions in a single day which can be challenging.  
 To help you save time and money from buying unnecessary clothes, a capsule wardrobe is key to creating a variety of different looks that you not only love, but one that you can turn to over and over again. It's comprised of classic pieces that mix and match with each other for endless style options. 
 That's where our exclusive S'HUG® comes in. Thanks to its patented tunnel sleeves, the S'HUG® is a timeless wardrobe building block that can be worn as a cardigan, wrap or scarf, making it a one-piece wonder you can't leave home without. It can be worn as loungewear, formalwear and layered with everything from your favorite tee to a fancy schmancy dress or gown. In addition to being a shortcut to pulling your look together, the S'HUG® is lightweight and made with a touch of cashmere for undeniable softness. It also comes in assorted colors – from neutrals colors that never go out of style to fun pops of color.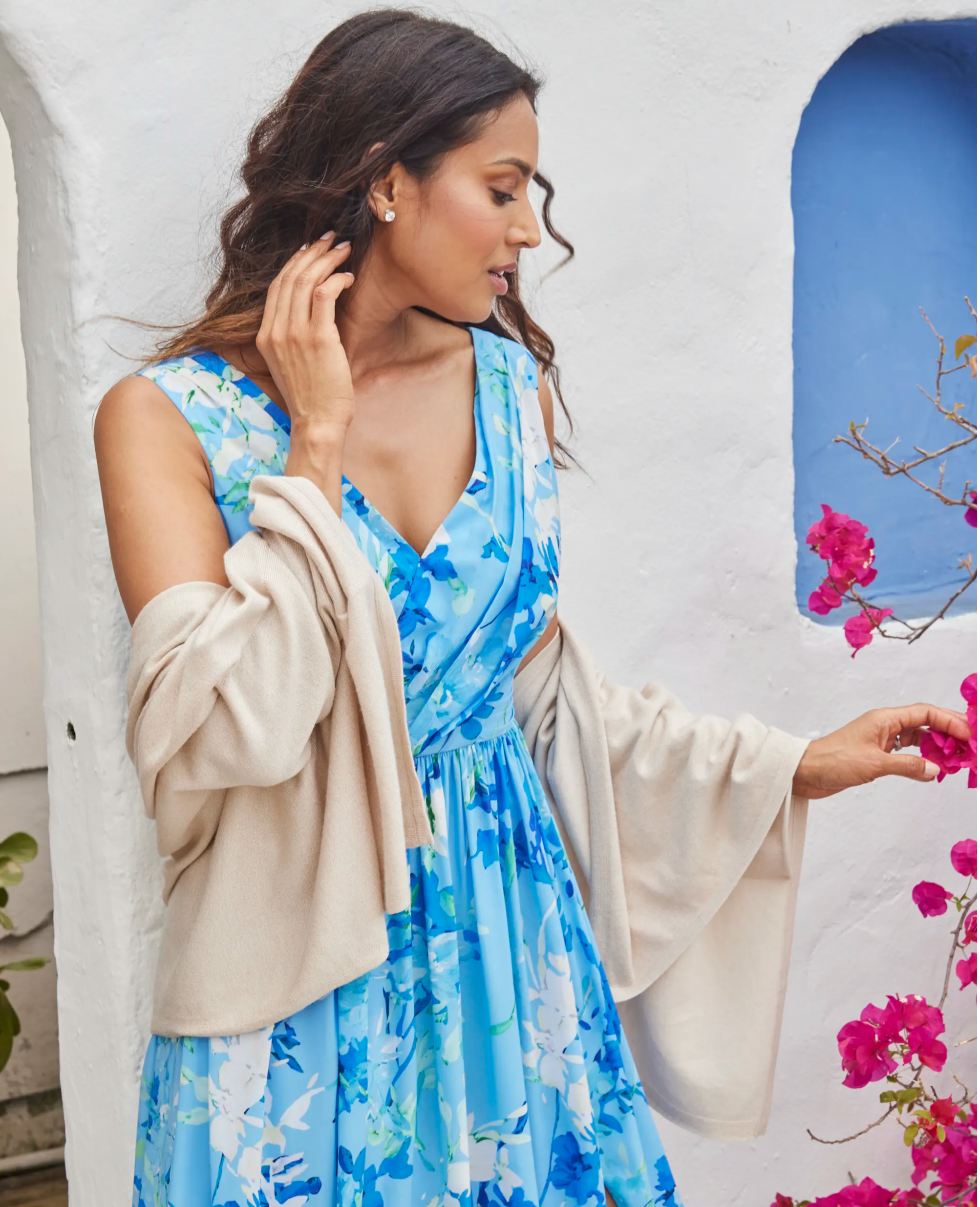 The S'HUG® is your wardrobe workhouse, the must-have accessory you will turn to over and over that will have you looking and feeling your best. It is fool proof and can work with everything in your closet—it's comfortable enough to wear casually on the weekends and dressy enough to wear to the office, cocktail parties, wedding celebration and dinner with your gal pals or significant other. The S'HUG® is that versatile piece that pack easily for every occasion that is simple to style in so many ways. 
It's getting to be that time of year when you have a handful of parties per week. While we all love to get dressed up, who has the time to run home for a quick change and we can't bring a small suitcase to work. To elevate your look, simply add a S'HUG® to your desk-to-dinner dress.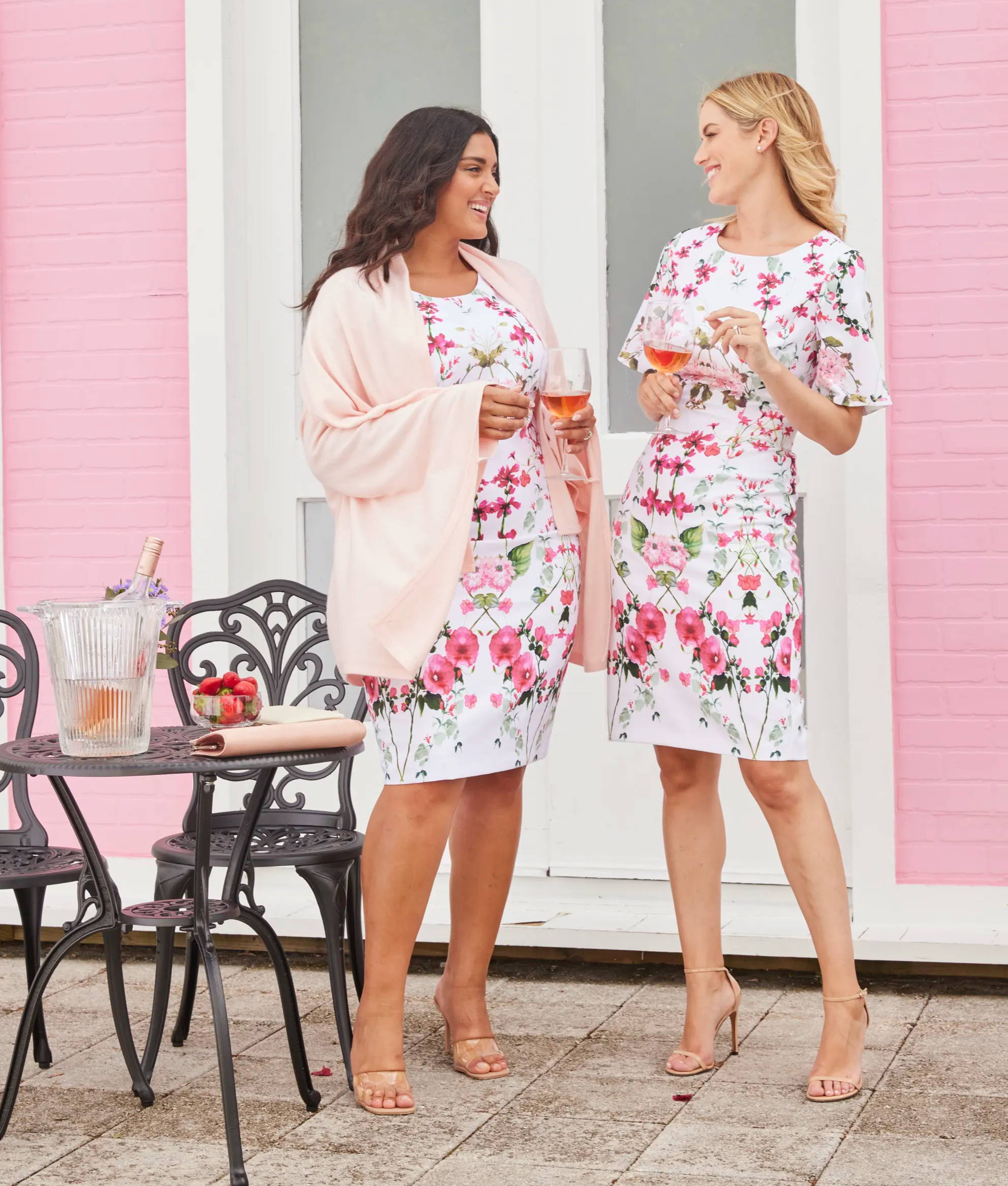 Party Time or Wedding Guest
It's no secret that we all need a great wrap when heading out for the night. It's a lifesaver for those chilly nights and feels so luxe. Our S'HUG® is perfect for you. It's not only stylish, but it will keep you warm too!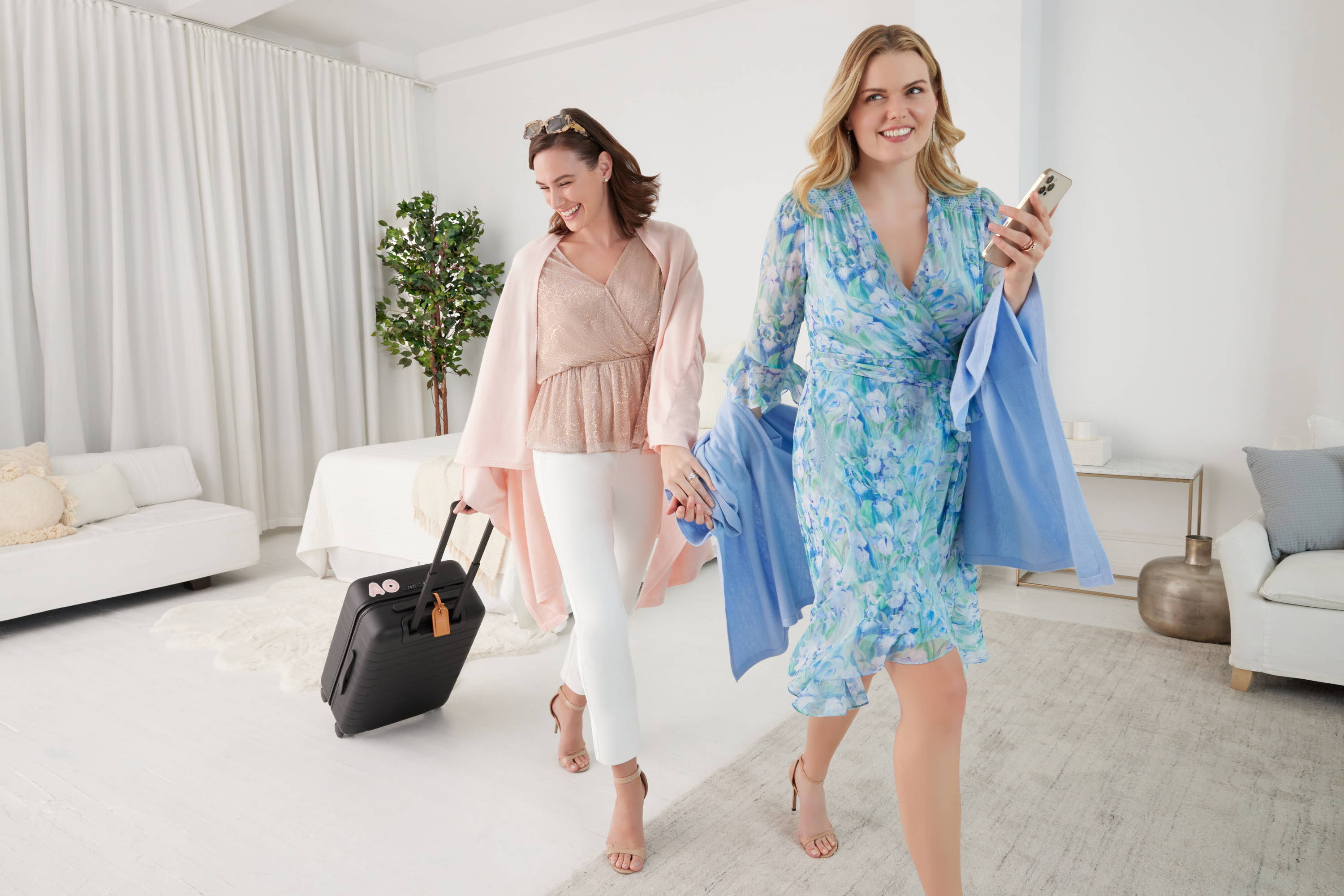 Makes Packing for Travel a Breeze
When you are on the road or leaving on a jet plane, our S'HUG® is the perfect travel companion. The lightweight cardigan wrap can be worn in so many styles and will keep you looking pulled together. It also means you can pack less. You'll always have that perfect layering piece over a tee or dress no matter where you go. 
Having a high-quality, versatile S'HUG® cardigan wrap is ideal for your capsule wardrobe. Be it in black, navy, neutral or ivory or even a pop of color like pink or blue, the S'HUG® is that core piece you need in your capsule wardrobe that can simplify your life, save you money and space in your closet and ensure look and feel beautiful and stylish through the fall and beyond. 
---