A hands-free layering wrap with tunnel sleeves that never falls or slips.

It's always been our mission to help all women feel her most beautiful, everywhere she goes. That is why we're thrilled to introduce to you to S'HUG®, our new versatile cardigan wrap that is the perfect wardrobe accessory for today's on-the-go woman who has a love for layering. This one piece wonder is the ideal accessory that seamlessly takes you from day to night, from the office to dinner out and from running errands to a wedding with its endless styling options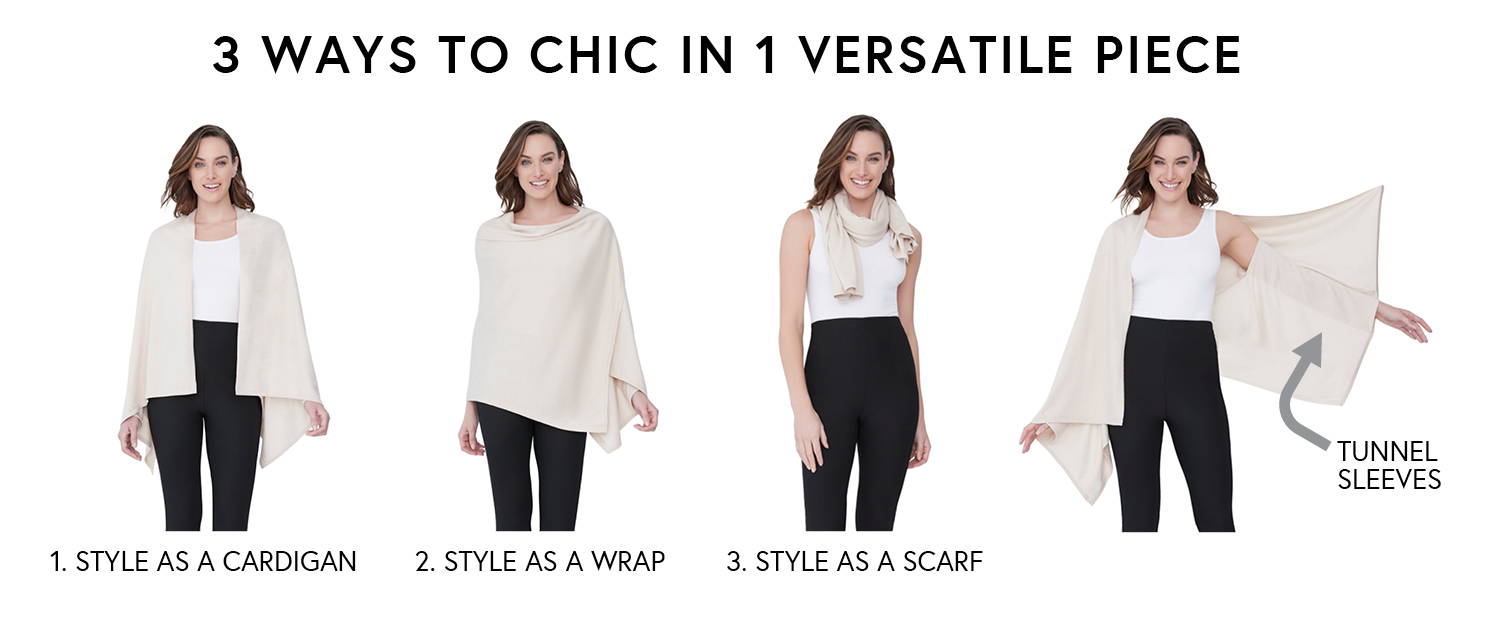 Have you ever needed a light layer to wear while out running errands around town or to keep you warm at the office? Have you ever needed to accessorize your new date night dress? Have you ever been to a party or a wedding and tried to balance a cocktail and a plate and shake someone's hand while keeping yourself together without fear of you wrap falling? Have you needed a light layer to wear while keeping your hands free to hail a cab or give someone a hug? 
The S'HUG® takes inspiration from three essentials in every woman's closet—the cardigan, wrap and scarf—and transforms them into the first easy-to-wear wrap that is versatile, seasonless and can be worn dozens of different ways. We've also added a touch of cashmere, giving the S'HUG® its unbelievable softness and loftiness.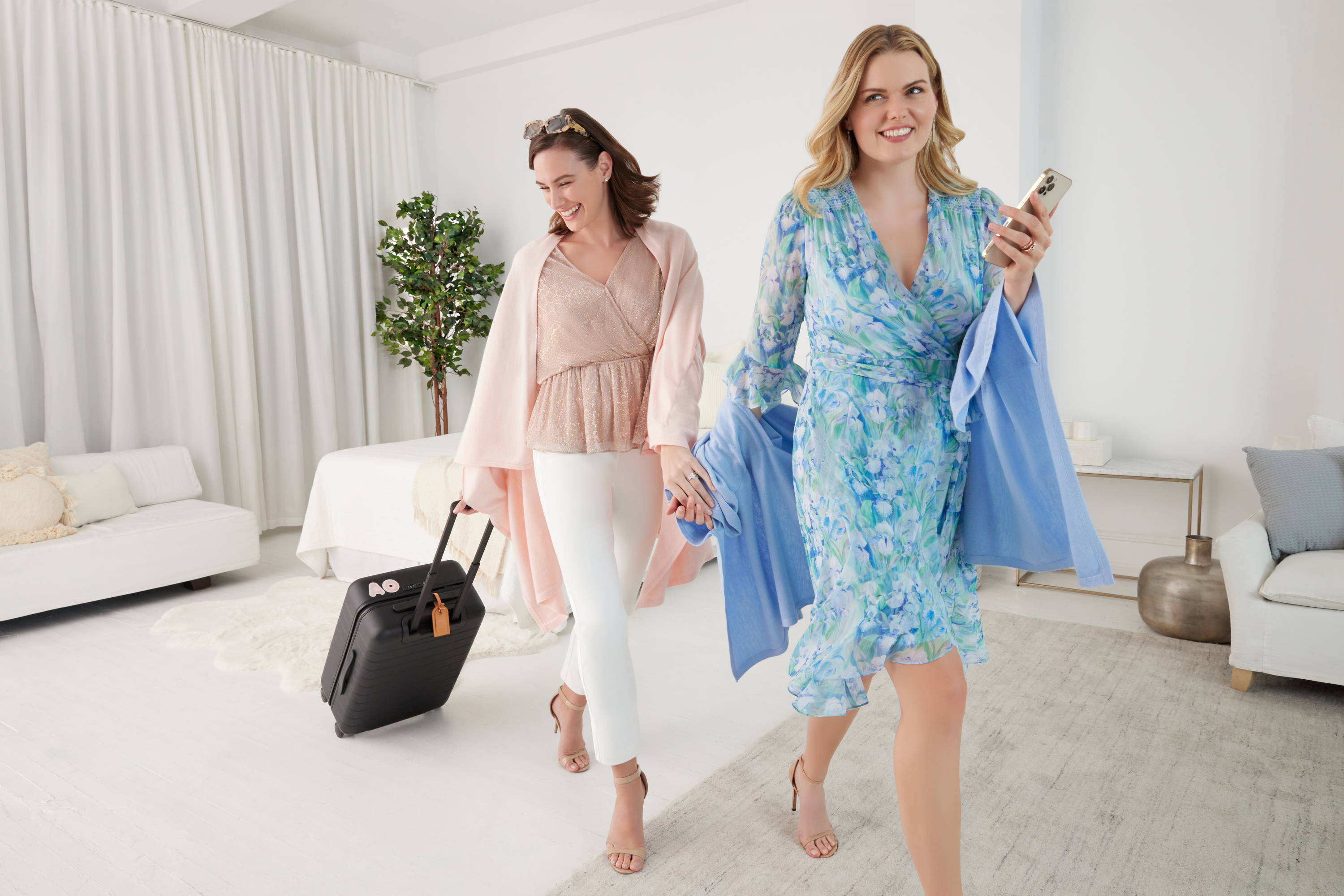 And the best part about the S'HUG®, what's truly unique and magical about it is it utilizes a patented tunnel sleeve design, which allows for a seamless transformation from wrap to cardigan to scarf, while keeping the S'HUG® comfortably hands free. So when you're ready to slip out of the cardigan but still want the comfort of a soft, cozy layer, you can simply drape the S'HUG® into a stylist scarf or wrap.  
"Women today are always on the go. Creating a simple, yet unique accessory that is also functional aligns with our mission of helping women look and feel their best," said Jaynee Berkman, President and Chief Creative Officer at Adrianna Papell. "Thanks to its integrated sleeves, wearing a light, stylish layer that stays in place without slipping or falling down no matter where she goes—to the office, on vacation, to a party and even taking a selfie—is now possible. The S'HUG® is the versatile cardigan wrap she never knew she needed." 
Wearing it as a cardigan: Slide both arms through the integrated tunnel sleeves and let it drape loosely in front of you. Pairs effortlessly with leggings or jeans on the weekends or a day dress at the office 
Wearing it as a wrap: Just put one arm though the integrated tunnel sleeves and then wrap the rest over your shoulder. This is such a great way of wearing the S'HUG® because it's a little bit glamorous and great for cooler nights out.   
Wearing it as a scarf: Simply drape it around your neck and shoulders, just like a scarf, then tie it in a knot.  Love this look with everything – from running errands around town to wearing as a cozy layer at a formal event. 
---