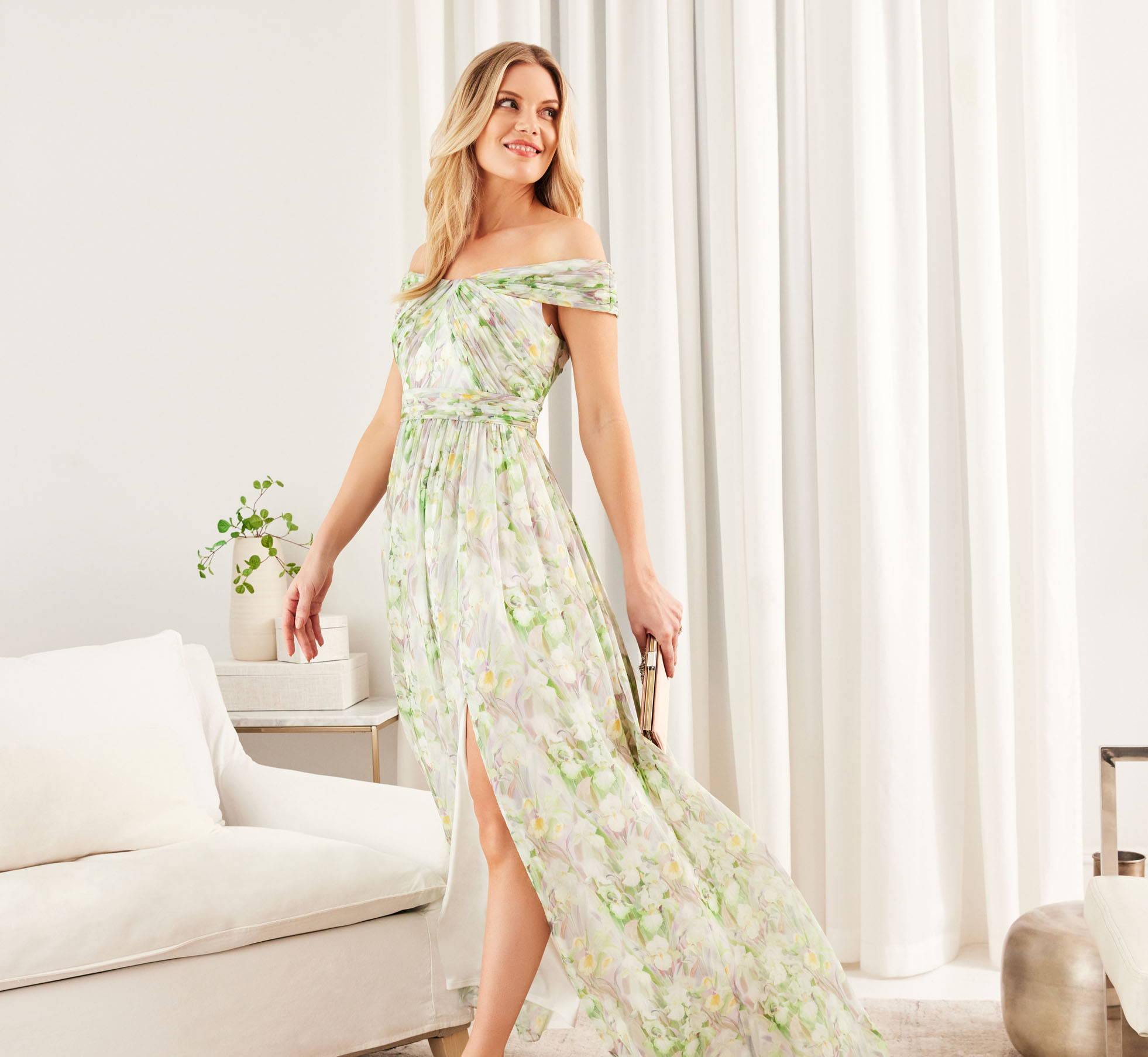 We're literally obsessed with the many shades of green in our bridesmaid dress and gown collection.
This versatile color is said to mean you'll be lucky in love, so green is truly a fitting color choice for your bridal party. More recently, we are seeing green getting a lot of love from brides and their bridal parties, and we couldn't be happier. It is universally flattering on so many skin tones, looks amazing in so many different venues and provides a pretty background to your floral accents.
Today, bridesmaids no longer have to wear completely matching dresses. As long as your bridal party is cohesive, your bridal party is free to find a cut, fit and styles that best suits them is a homerun for everyone. And green is the ideal mix and match color to give them options they will love.
When looking for the best green bridesmaid dresses -- whether you're looking for sage, mint, emerald or olive -- we have an incredible collection of dresses and gowns in every shade of green that can be worn not only to a wedding but for special occasions for years to come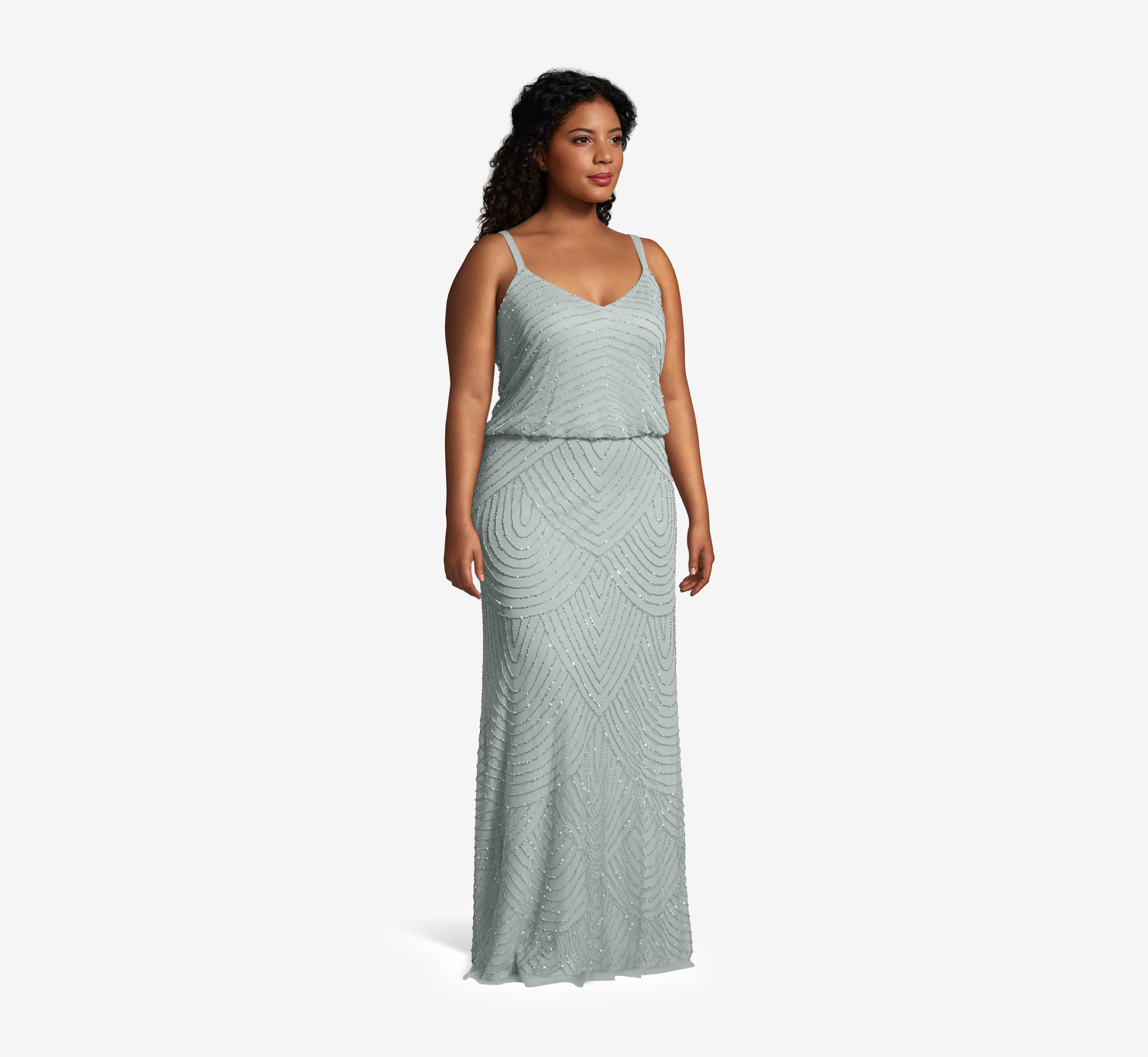 Frosted Sage Bridesmaid Dresses
Sage-colored bridesmaid dresses are all the rage in 2022 and 2023. This soft color is a perfect option for bridesmaid dresses in any season. The muted yet feminine green tone can easily take you from a winter wedding to a summer outdoor affair.
We love the sage green on this universally flattering blouson dress that features a dazzling display of handsewn beading in a delicate scalloped pattern. It is totally timeless, effortlessly chic and makes a great choice for the entire bridal party. Pair with gold jewelry and strappy sandals and you are ready to get the party started.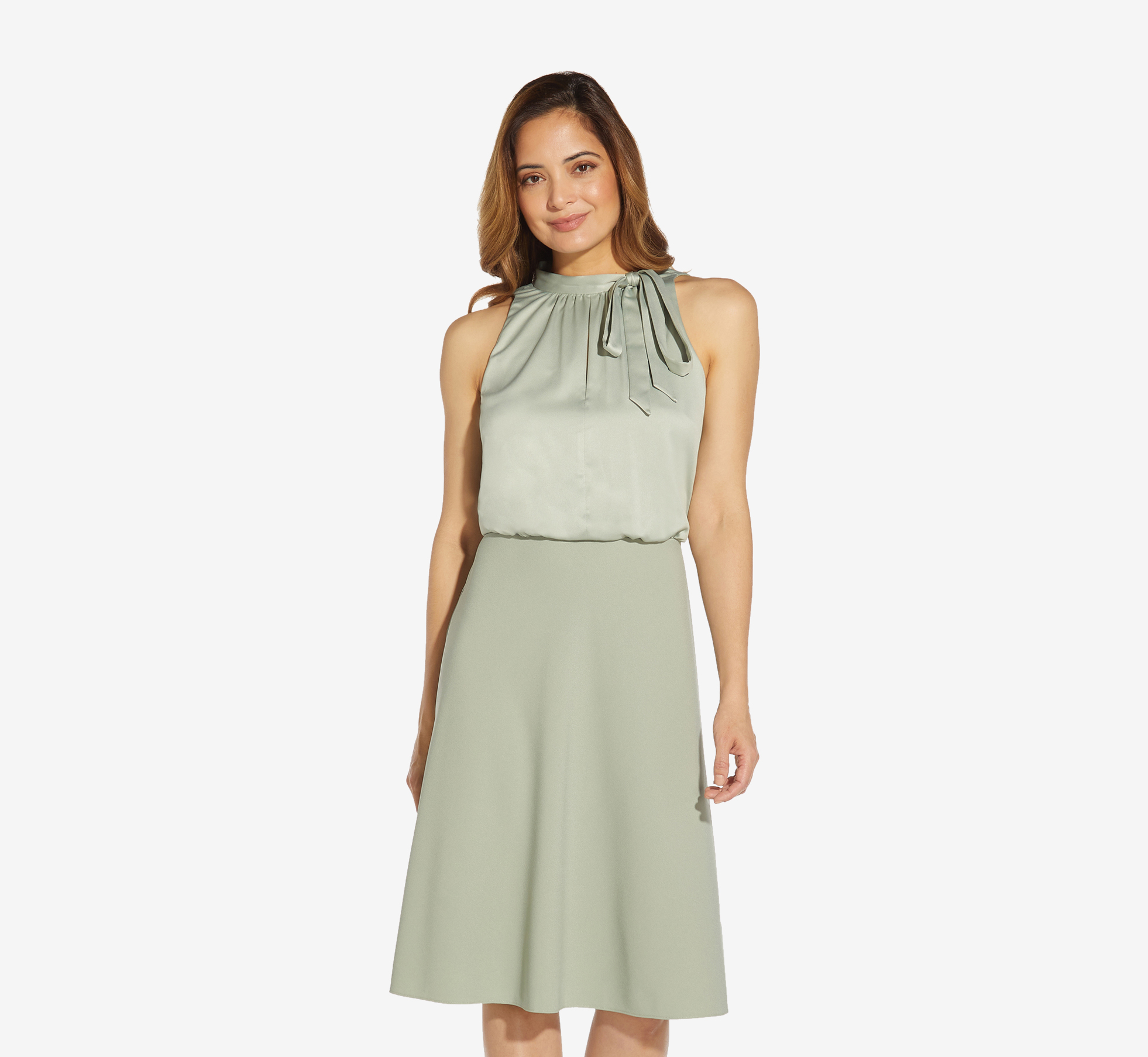 Willow Green Bridesmaid Dresses
Like sage hues, we also have all the feels for this soft, pale green tone. It's incredibly flattering on every skin tone and is ideal to wear in every season.
This stunningly classic blouson dress is just gorgeous for every minute of wedding season and even after. We love the mock neckline with chic self-tie closure and the surprising back keyhole opening. Plus, the mid length skirt is so versatile.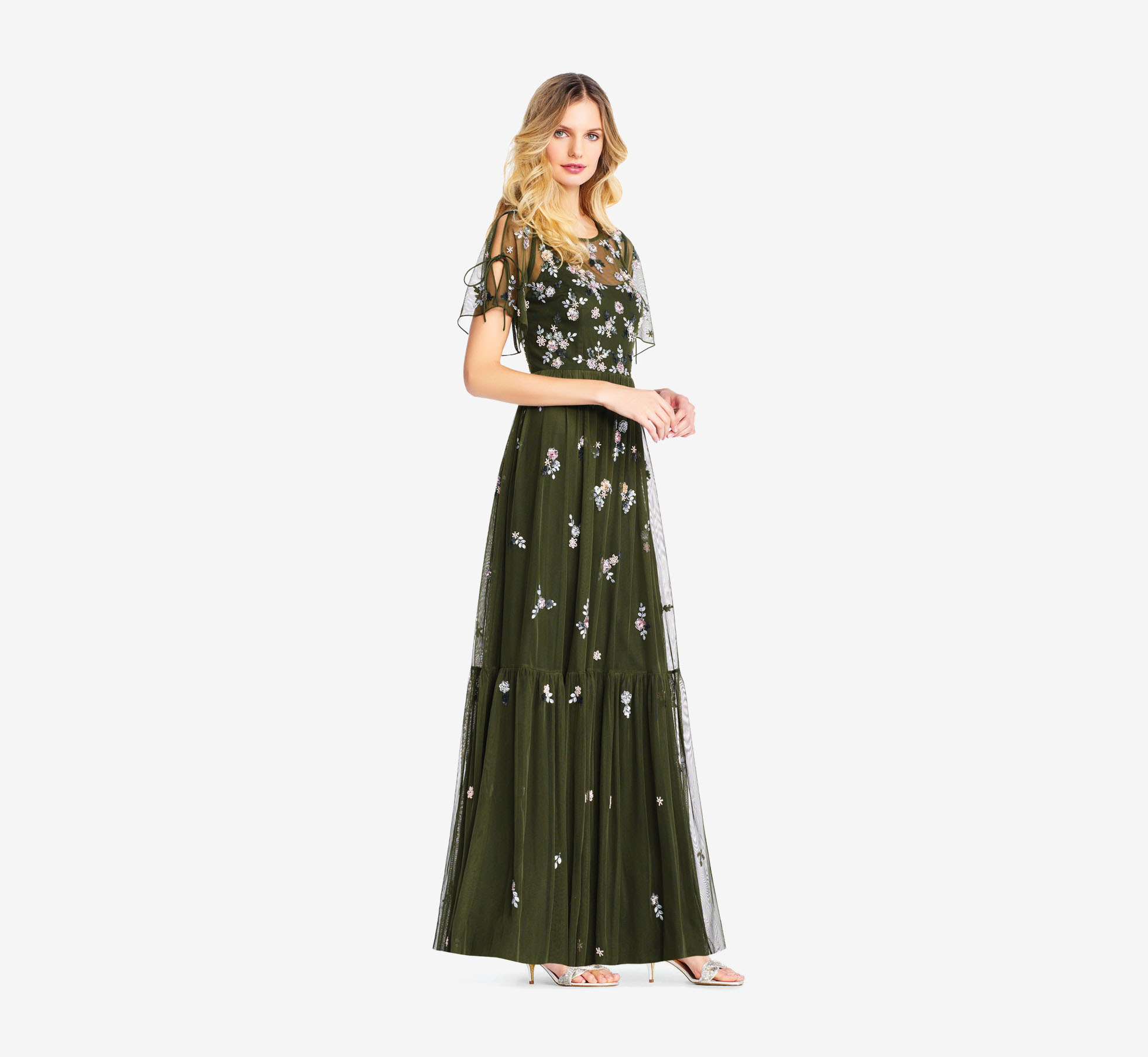 Olive Green Bridesmaid Dresses
We love seeing olive green in a bridal party. This shade is super easy to match because it's a neutral color and works well with every style. We love it too because it's associated with environmental protection which is always a good thing.
We absolutely adore this boho-inspired dress. It features beautiful bouquets of delicate florals crafted from handsewn sequins against a muted olive background. We love the illusion yoke and sleeves with tie detail and long, flowy skirt with tiered hem.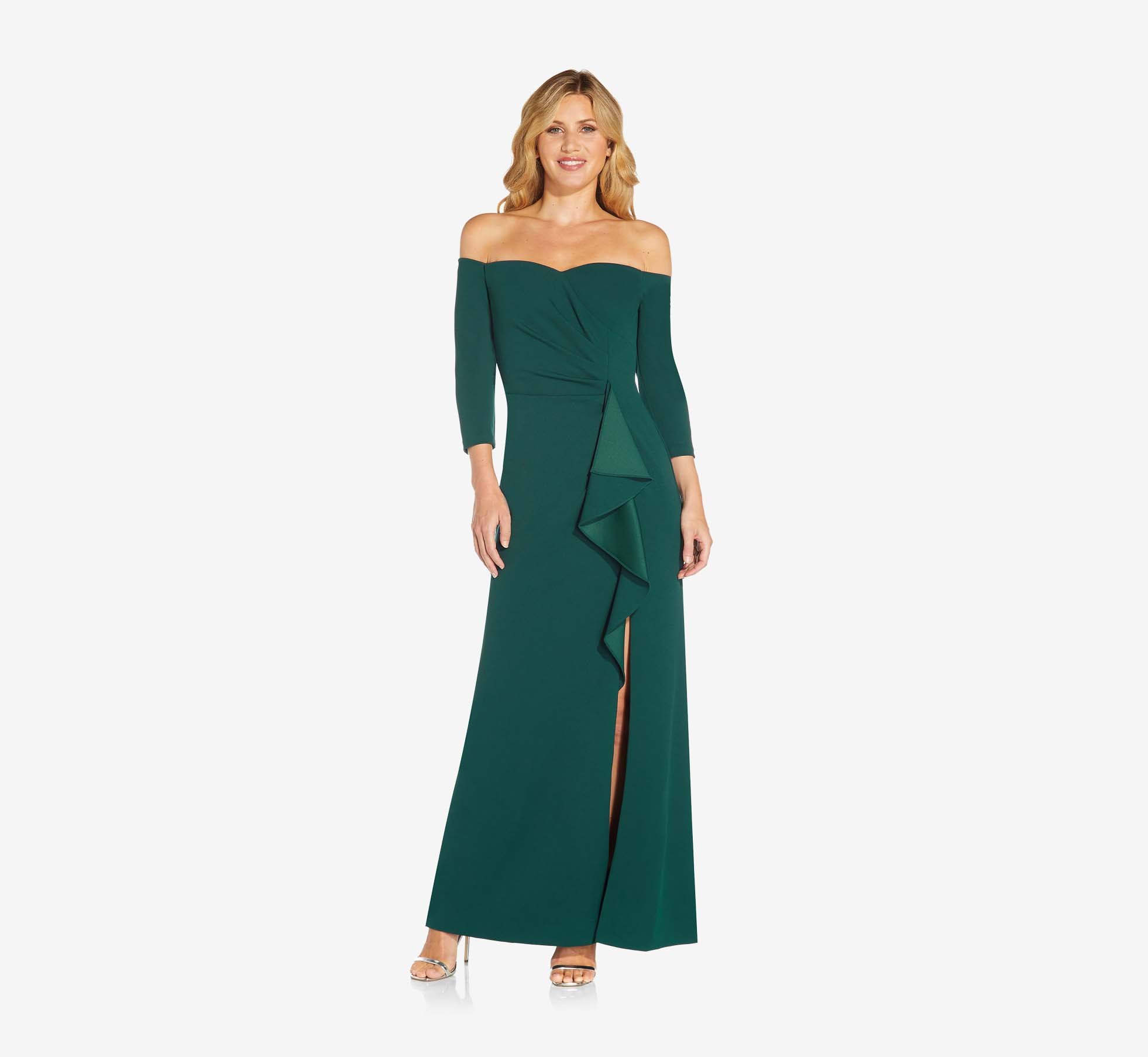 Emerald Green Bridesmaid Dress
Fit for a queen, this jewel-tone shade feels luxurious. We love it because of its versatility – it looks stunning on just about every skin tone and works well with a variety of color palettes and wedding themes.
We love the jewel-like emerald green on this off-the-shoulder dress that features a fun and feminine cascading ruffle. It is totally timeless, effortlessly chic and makes a great choice for the maid of honor, mother of the bride or the entire bridal party.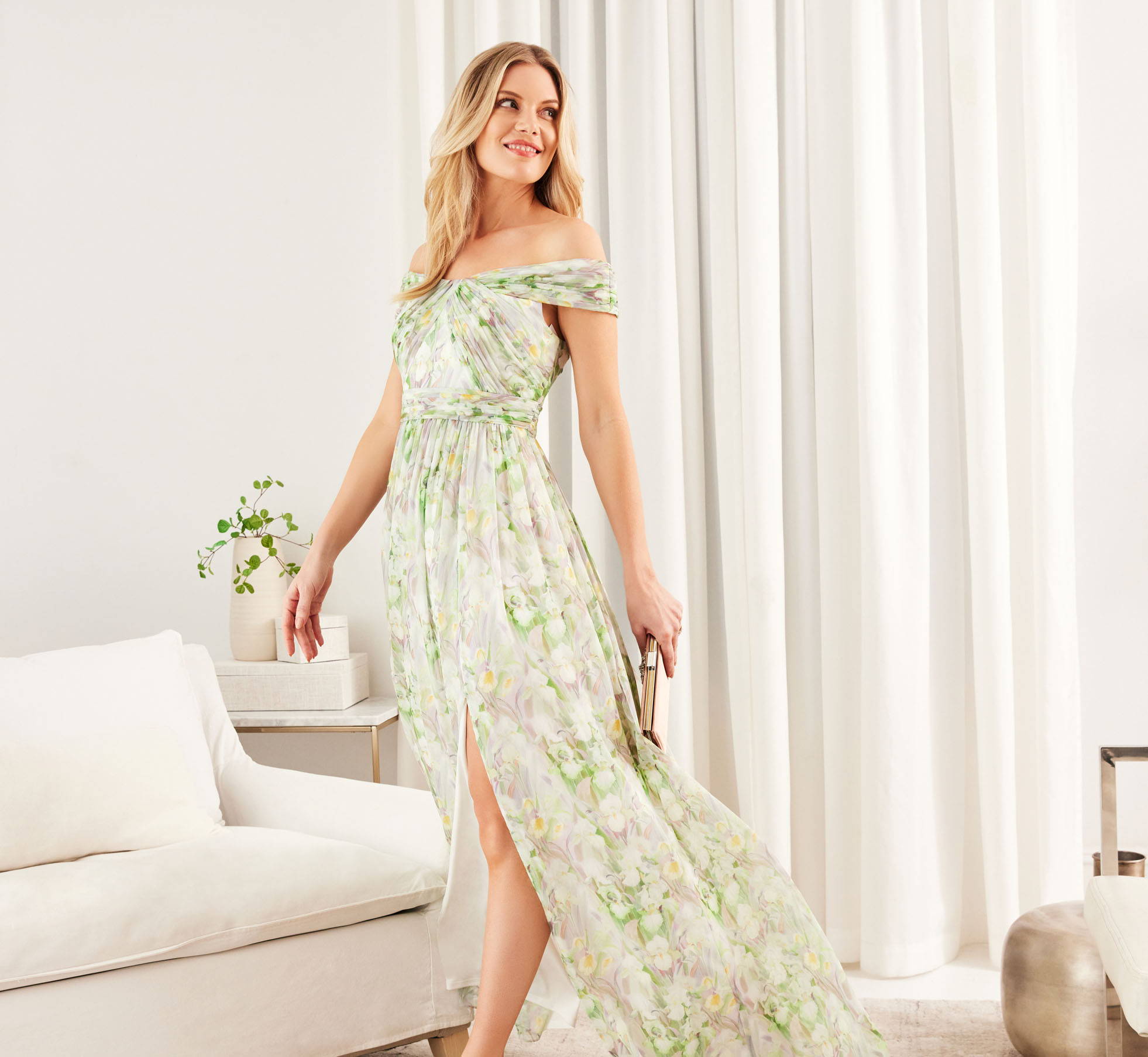 Mint Green Bridesmaid Dresses
Bridesmaid dresses in mint green are a great option for bridesmaid dresses or gowns. They have a feminine and soft sensibility and are an elegant option for so many different wedding styles – from formal to backyard celebrations.
This effortlessly chic style in lightweight and lighthearted shirred chiffon with a soft floral print and features a shoulder-baring off-the-shoulder silhouette and flirty slit opening. The mint hue is super demure, making it an excellent choice for minimalists.
No matter the season you're planning your wedding, bridesmaid dresses in shades of green make a beautiful option for your bridal party, no matter the dress code. Our collection of green bridesmaid dresses and gowns come various lengths, silhouettes and shades, from olive and emerald to mint and sage. And the best part, green is universally flattering on every skin tone.
Discover More Green Bridesmaids dress from Adrianna Papell
Learn more from Adrianna Papell and discover our entire line of dresses, shawls, tops, shapewear and more.
---