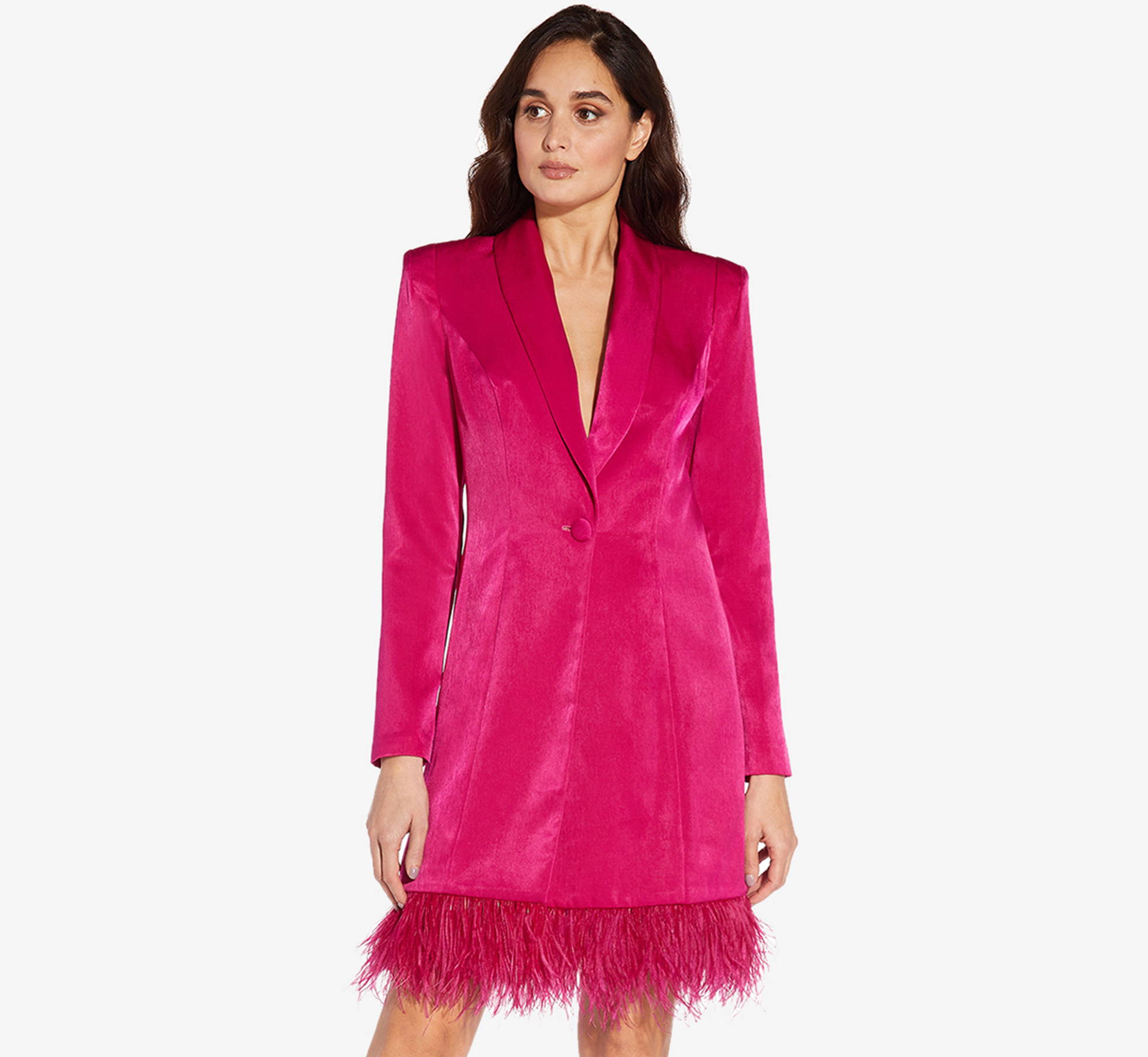 Everything We Love About Tuxedo Dresses, Jumpsuits and Separates & Style Tips
Chic, feminine with a menswear twist.  
 Your calendar is quickly filling up and you need a fresh look. You want something that will make you stand out in a crowd, something empowering, yet elegant and classy. We get it, we do too. One of the latest looks we're excited to try this season is the tuxedo dress. Isn't it all those things? This elevated style is your go-to party look that will get you out the door with a renewed swagger. 
 Women's tuxedo dresses, tuxedo jumpsuits and separates are quickly becoming a wardrobe staple to wear from the office to your next glamorous evening. What makes them so alluring? Tuxedo styles take the elegance of yesteryear and combine it with a powerfully modern style statement. You will exude sophistication, even mystery.  
 And without further explanation, here's our guide on how to take this classic, yet sexy style out for a spin. We guarantee we have a tuxedo for every girl out there! 
How to Select and Style a Tuxedo Dress
One of the things to ask yourself when selecting a tuxedo style is what kind of event am I going to? If it's a formal event like a wedding or black-tie dinner or an office networking event or a cocktail party, then a traditional tuxedo dress accessorized with minimal jewelry and pumps is the way to go. If you are wearing your tux to a more casual event or a fashion-forward occasion, you can go a little bolder in your selection and experiment with a pop of color or metallic fabric. 
If you're new to this trend or not ready to experiment, we suggest a classic menswear-inspired style – well-fitted, formal and classic. 
  We're obsessed with this classic and effortless knit crepe tuxedo dress which is tailored to perfection. We love the feminine details like the satin shawl collar and waist-defining tie belt. This classic tuxedo dress is great for so many occasions –from black-tie dinners and weddings to cocktail parties and networking events. We love it too because it comes in both black and white.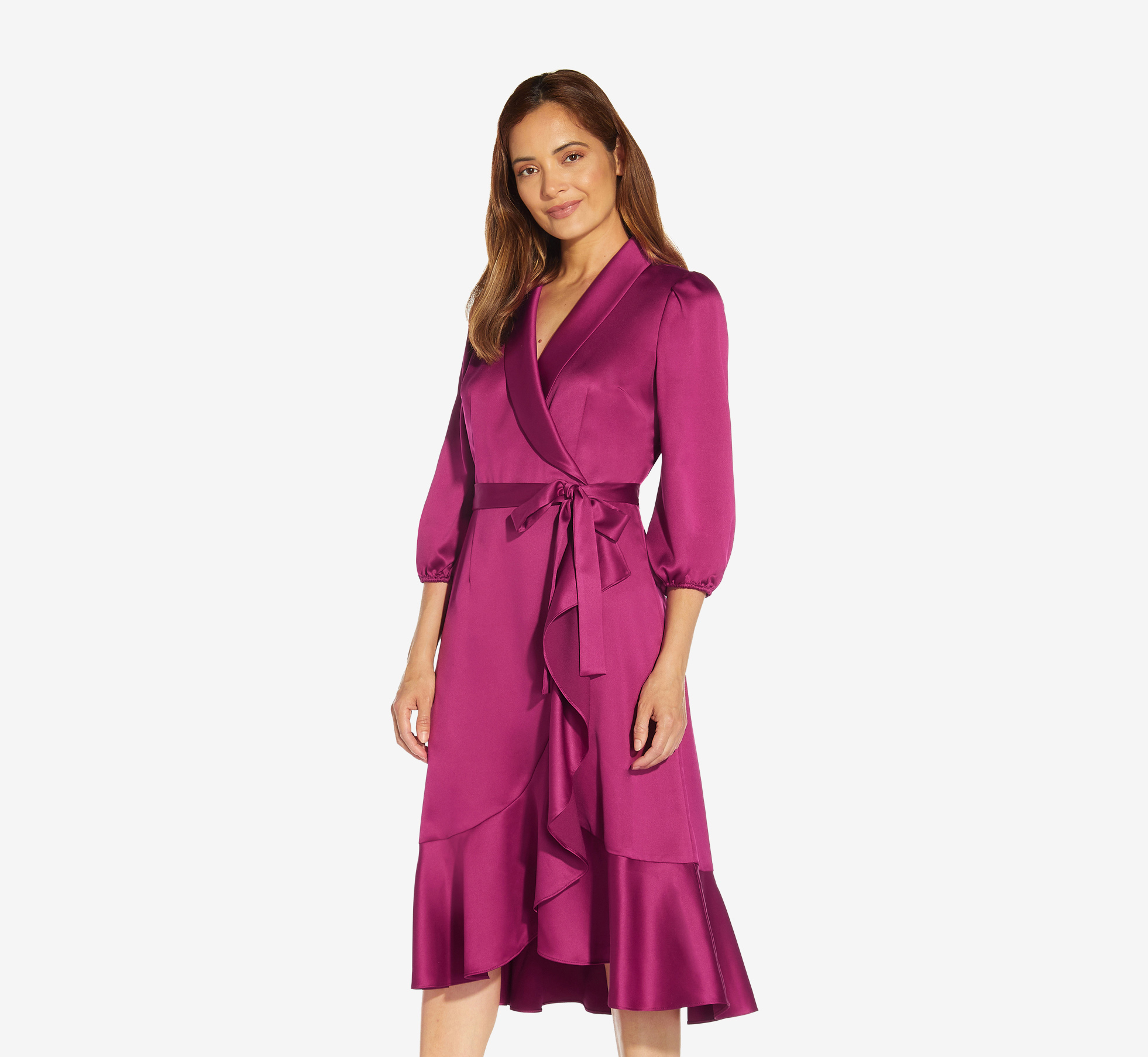 Push the Edge with Feminine Elements
If you're ready to go bold and experiment with fashion, add feminine touches or a vivid color to your tux. 
 Satin Crepe Tuxedo Wrap Dress in Red Plum 
 This tuxedo wrap dress in satin crepe is as easy fitting as it is chic. We love the feminine, yet playful flounce hem and three-quarter bishop sleeves. Best of all it comes in a bevy of colors and sizes.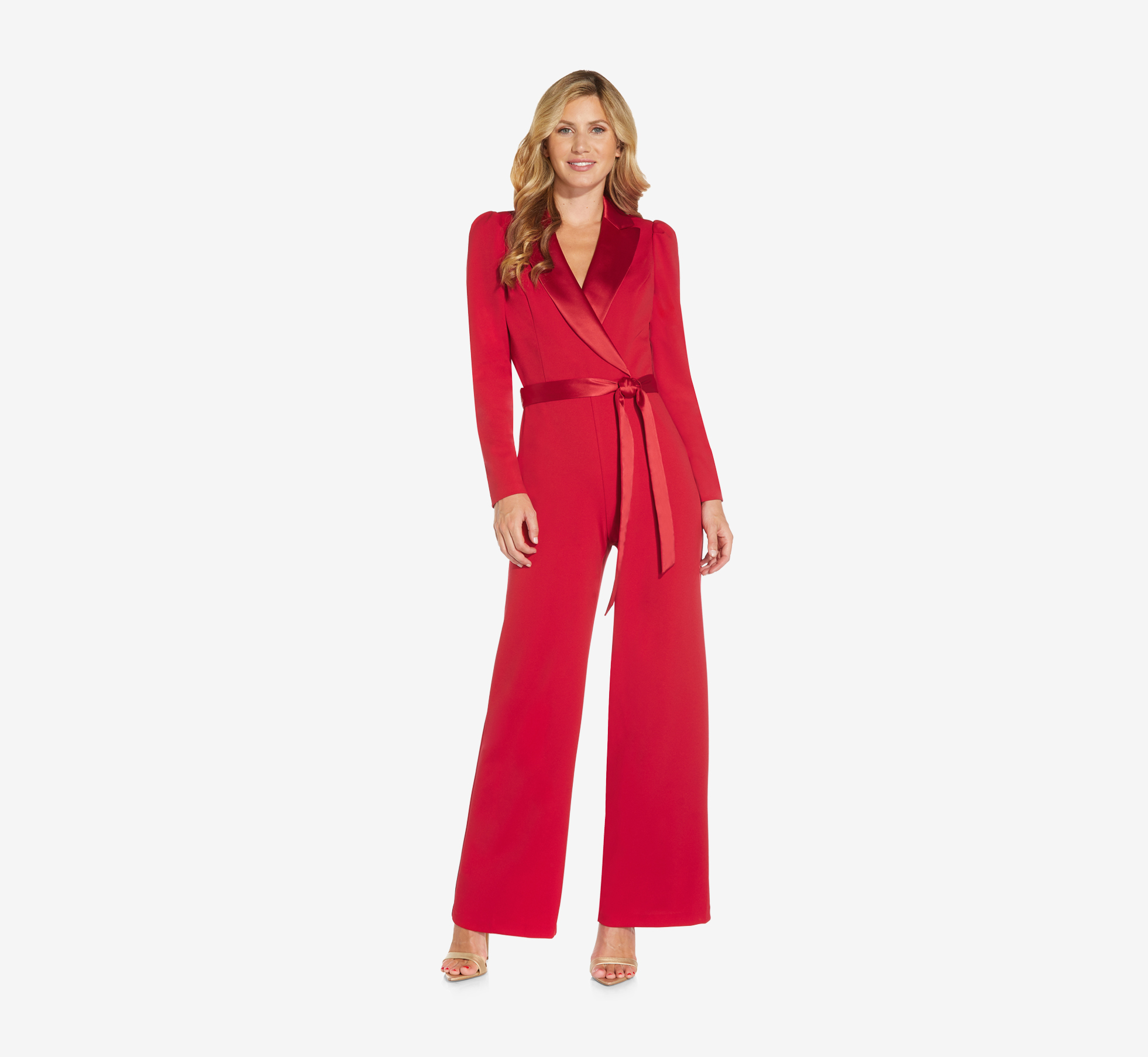 We love our iconic (and best-selling) jumpsuits and when they are designed in a tuxedo silhouette, we knew we had our outfit picked out for all our upcoming celebrations. 
 Knit Crepe Tuxedo Jumpsuit in Haute Red 
 This tuxedo jumpsuit is fashioned from a luxe knit crepe fabric and will keep you looking both feminine and classy, but not overboard. The flattering style is a perfect choice for all your upcoming holiday parties, office celebrations or whenever your night calls for a toast.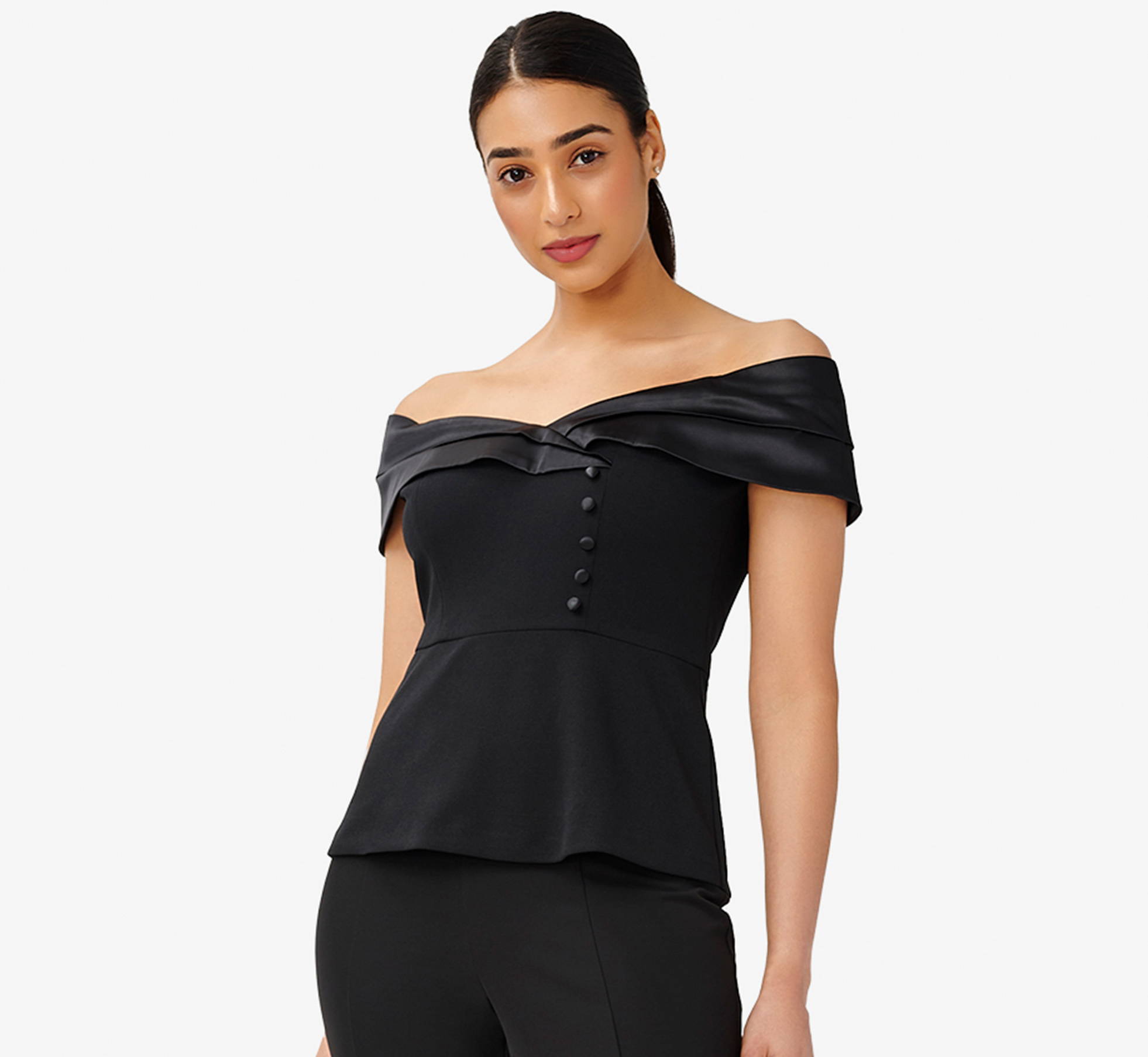 Who doesn't love a tuxedo top paired with jeans or straight-leg pants. 
 Off-The-Shoulder Satin Crepe Top in Black 
 We're obsessed with this off-the-shoulder satin and crepe top because they make any pants instantly more feminine. We love the banded satin collar and satin-covered faux button front for a girls night out, a dinner date with your significant other or a formal party or wedding reception. Just pair with your favorite jeans or straight-leg pants and you're ready for anything.  
 When borrowing from the boys' department, the tuxedo style is a statement all its own. Fresh red lipstick and chic heels will complete the look that will be the most envious look in the room. We know it will because you are wearing it. 
---