Bridesmaid Proposal Ideas Your Bridesmaid Will Say Yes To

You just said 'Yes' and now you can't wait to tell you besties. But now there are a few more proposals you need to ponder: your bridesmaid proposals. Now is the time to start thinking about not only who you wish to be part of the all-important bride tribe but how you're going to ask them. For the ladies who are always by your side through thick and thin, thinking of a fun and unique way to ask them makes celebrating this time more even more special and exciting.
Need some inspiration? We've gathered some ideas ranging the gamut from short and sweet to elaborate and over-the-top to share this exciting time with your friends.  After all, they are going to be giving you their best advice and giving their time to help you, so asking them to be part of your special day in a fun and meaningful way is always a good idea.
Here are our favorite ways to make your bridesmaids feel special and ensure they say 'Yes' to you.
Plan a Wine Tasting Night

One of our favorite things to do is sip cocktails. So why not gather your best gal pals for a night of wine tasting. Save the best for last and present your favorite bottle or bubby with a custom label that asks your crew to be in your wedding party. Of course, you'll now be ready to celebrate and toast everybody all night long.
If you're preparing to ask your girls to be in your wedding, chances are you are super excited. Why not take that energy and sign up for a night of dancing? You can book a private class for your group. When everyone is having a blast twirling around, announce to the group this is the warmup to dancing as bridesmaides at your wedding.
Plan a Themed Movie Night

Nothing is better than hanging with your besties with a bucket of popcorn, candy and your favorite wedding-themed movie like 27 Dresses, Bridesmaids or My Best Friend's Wedding. At the end of the movie, let me know you have something important to ask them.
Give your bestie a framed photo of the two of you (or the group of you) in one of your favorite memories is a sure way of sealing the deal. When giving her (or them) a framed photo, you can let them know you can't wait to create new memories.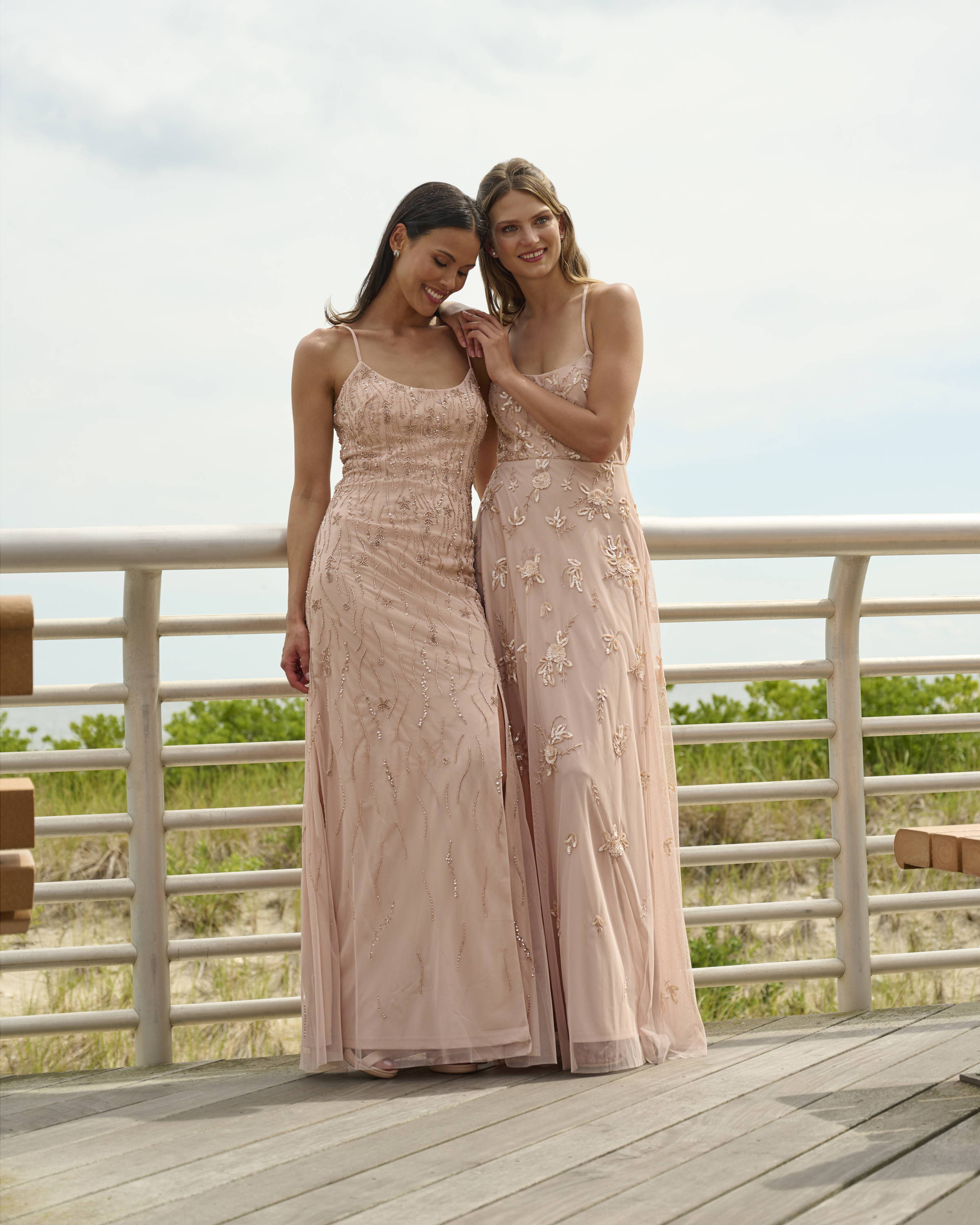 Who doesn't love a day of relaxation? Treat your gal pals to an afternoon getting pampered at the nail salon for their surprise bridesmaid proposal. You can give everyone a wedding focused nail color like Essie's Bachelorette Bash or Blushing Bride and explain they'll need to be wearing this shade at your wedding.
After your spa day, why not continue the celebration by gifting your girls a personalized robe. Think of all the photo ops your wedding album will have of this fun memory. Whether you opt for a silky satin or a terry cloth robe, your ladies will love the cozy sentiment.
Bring your inner circle with you wearing your favorite floral frocks and sit and sip at an afternoon tea. After ordering cucumber sandwiches and scones, let your besties know how much they mean to you and how much you are looking forward to having them by your side as you exchange vows.
If a gimmicky plan is not in your cards, that's perfectly ok. Asking your friend to be in your wedding really can be as simple as telling her how much you appreciate your friendship and keep it heartfelt.