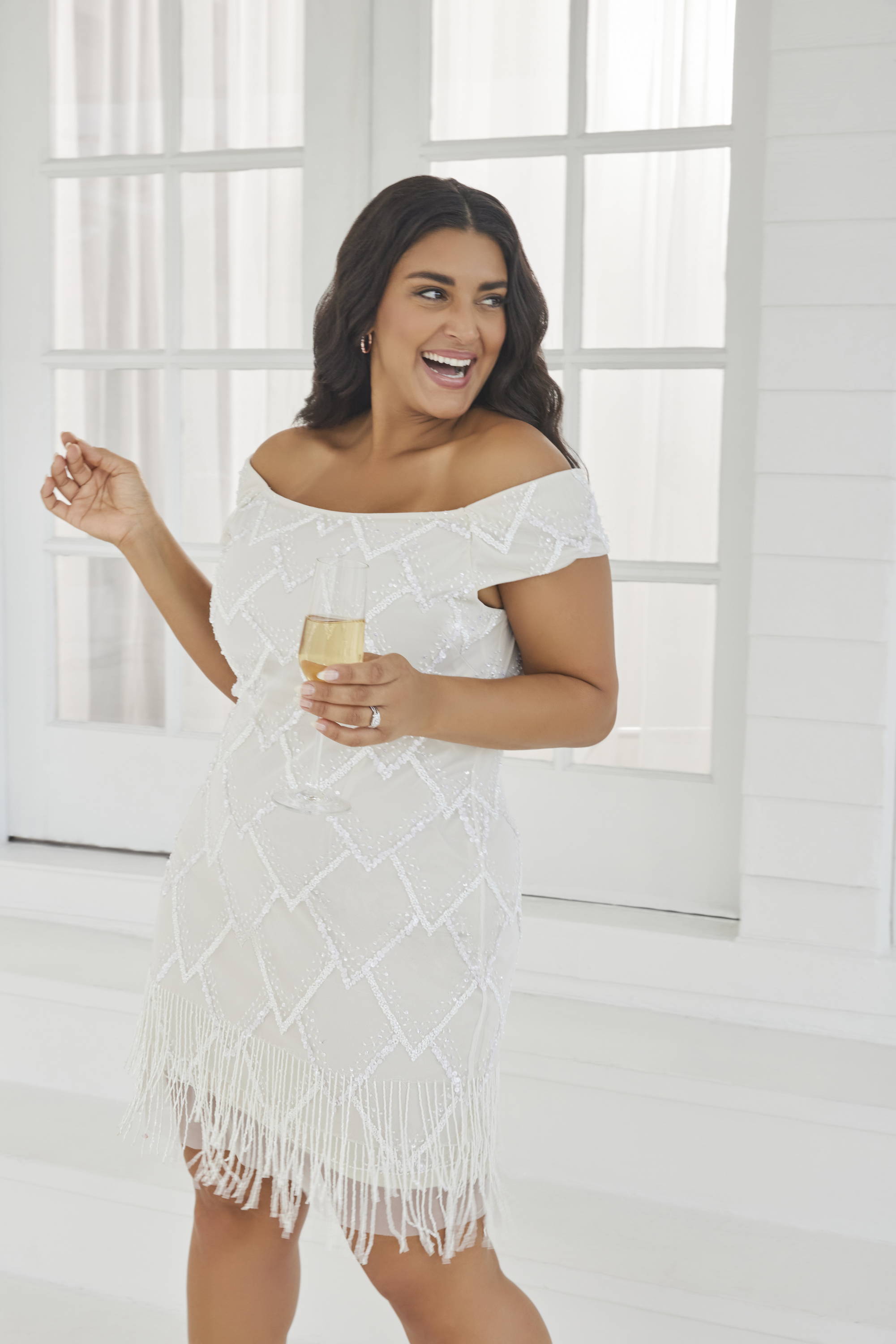 Are you considering a non-traditional wedding dress that will suit your style personality?
While white or ivory wedding dresses are always classic, they're not the only options for today's modern brides-to-be. For some brides, getting dressed for the big day can be a unique and creative expression of her personality. Many brides today are going for shades and silhouettes that are as one-of-a-kind as they are. Non-traditional hues like blush and black and shorter hemlines have an unexpected vibrancy and originality. Additionally, these non-traditional wedding day dresses and gowns can be worn to other special occasion after your wedding day.  
It used to be brides had a more limited dress selection to choose from. Fortunately, brides today have demanded more personalization in every part of their nuptials, dress included. Our non-traditional wedding gowns are designed in exquisite patterns, silhouettes and a plethora of stunning colors. These dresses let your personal style shine through on your big day.
Our wedding dresses come in a variety of hemline choices, including shorter styles, instead of the traditional long wedding gown.
One of the bigger advantages of a shorter hemline, especially if you're a dancing queen, is the freedom of movement they provide over their more constricting, full-length counterparts. This is why so many brides today switch into a short wedding dress for their reception. Think about how much easier it will be to take pictures, get in and out of vehicles and greet guests with a wedding dress that has a shorter hemline.  
In addition, a shorter dress can be worn at dinner parties, birthday celebration and even black-tie galas and formals after your wedding day.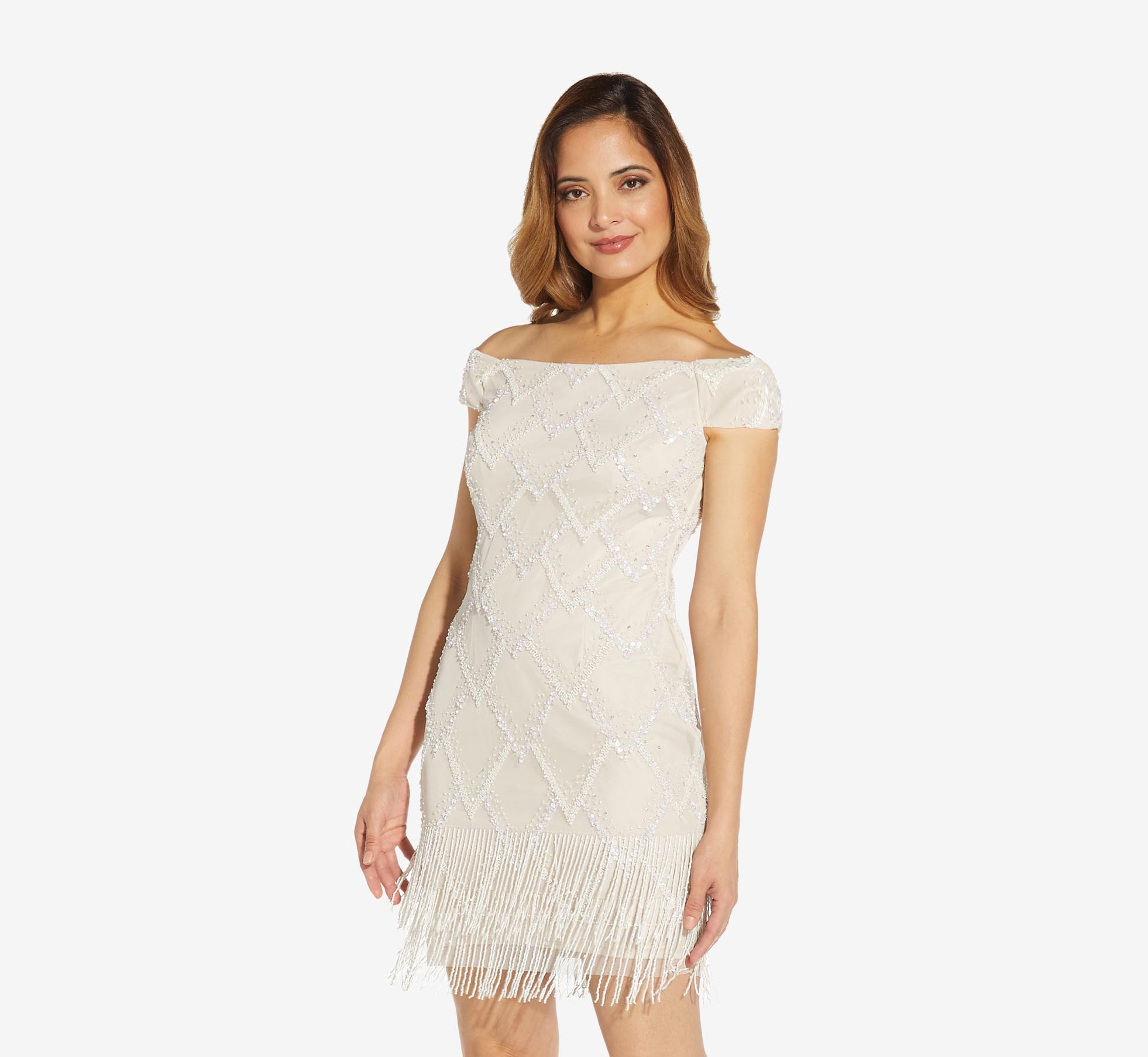 This short wedding dress is a like a lovely piece of art. The overall look is fun and flirty and the fringe trim and hand beading make this dress unbelievable eye-catching and fab.
If you are the kind of bride who likes to break with all wedding traditions, then a gorgeous black wedding dress is a perfect choice for your wedding day. Plus, everyone can agree that the color black is universally flattering on everyone.
Another reason to go for a black dress is it's easier to keep clean. If you're anything like me, chances are you will spill something on yourself. And if you want to look as good at the end of the wedding (think of all the fun pictures at the end of the wedding reception) as you do at the start, then a black wedding dress is a great option.
And of course, it goes without saying you can always wear a black wedding dress again. (think of your first date night with your newly married status).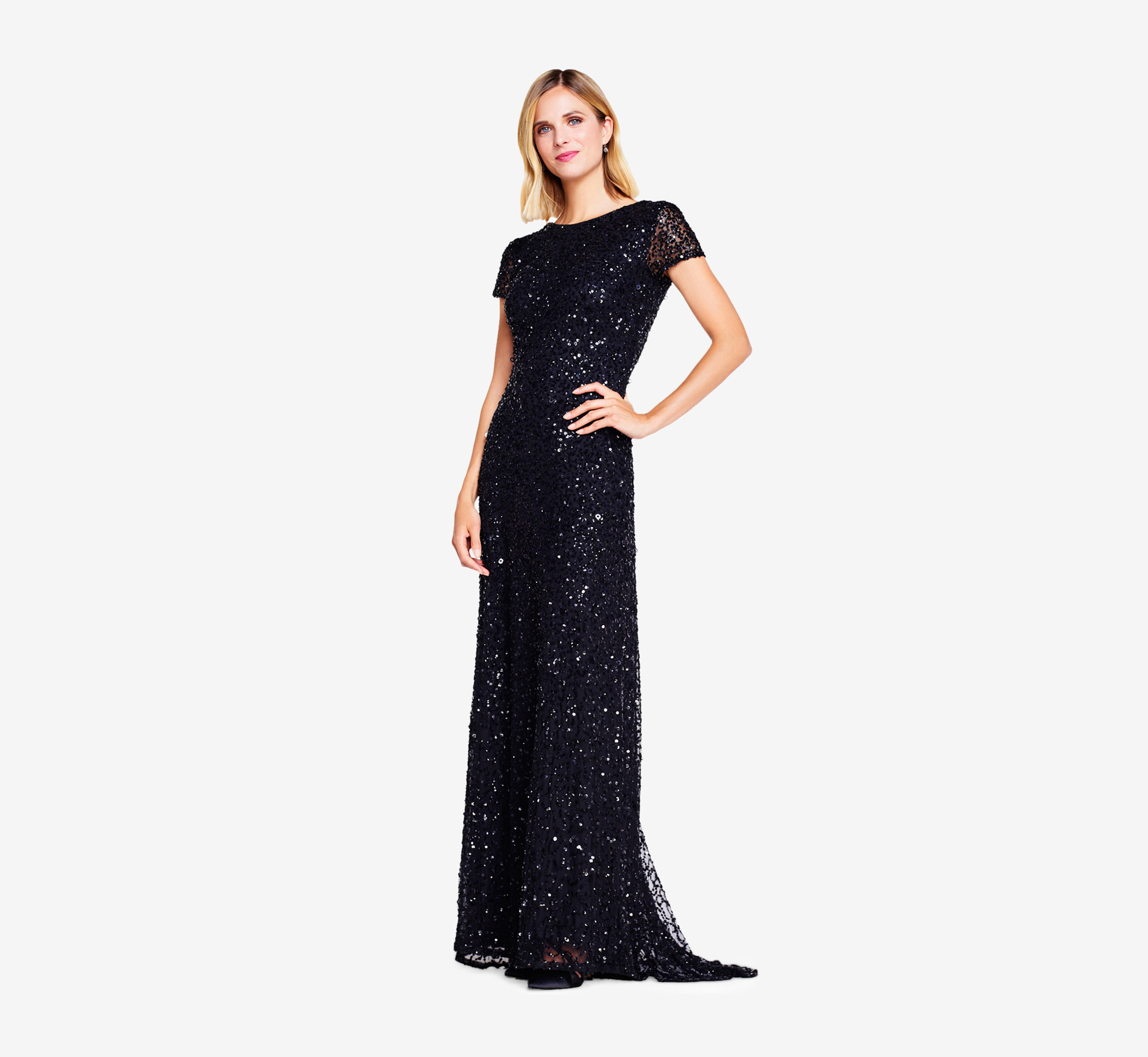 For the edgier bride, this black gown is a perfect choice. We love the allover handsewn sequins and sheer short sleeves on this gown. The long, flowy skirt features a subtle train detail giving this stunning dress extra oomph. Pair with a bold, red lip and sky-high heels
Blush-Colored Wedding Dresses
Ever hear of the "blushing bride"? The romantic hue aptly named blush is making waves in the bridal industry for its ability to take a traditional white or ivory dress and make it feel fresh and modern. We're obsessed with this romantic and feminine shade, and we have so many options that are aisle-worthy. We also love how versatile it will look on your wedding day and even how stunning it will still be for special events afterwards.  
The best part about blush, it complements literally any skin tone and brings a touch of playfulness to your look. While wearing a pink wedding dress may not have been on your radar when you first starting shopping, this pretty shade hits the mark if you're either demur or daring.
Think pink for your big day. This blush-colored long gown features a dazzling display of hand beadwork
Let this be your inspiration to go bold and be unique on your wedding day. A pop of color and shorter silhouette are some of the unique and unexpected ways to dress for your big day. Today's brides are opting for non-traditional wedding dresses for their wedding day and kicking traditional white and ivory dresses to the curb.  
Shop our entire collection of non-traditional wedding dresses and gowns that feature non-traditional colors and silhouettes and let your personal style shine through on your wedding day
Discover More from Adrianna Papell 
Learn more from Adrianna Papell and discover our entire line of dresses, shawls, tops, shapewear and more.  
---