New Year's Eve is just around the corner, and it's the perfect time to embrace all things glitz and glamour. Whether you're heading to a late-night party, a casual get-together, or even a New Year's Eve wedding, choosing the right outfit is essential. In this blog, we'll explore a range of fabulous options to ensure you start the year in style.
Sparkly Short Dresses - A Party Essential
When it comes to New Year's Eve, it's all about the glitz and glamour. Sparkly short dresses are the go-to choice for those late-night celebrations. These dresses are designed to catch the light and make you the star of the evening. Whether it's sequins, metallics, or rhinestones, there's no such thing as too much sparkle.
Jumpsuits - A Dress Alternative
Not a fan of dresses? No problem! Jumpsuits are a fantastic alternative for a chic and contemporary New Year's Eve look. Choose a jumpsuit in a bold color or with statement embellishments for a memorable night.
Evening Tops and Jeans - Effortless Elegance
If you're planning a more relaxed New Year's Eve gathering, consider pairing a dazzling evening top with your favorite jeans. This combination offers a perfect blend of comfort and style. Don't forget to add some statement accessories to complete the look.
Beaded Gown - For a New Year's Eve Wedding
If you're attending a New Year's Eve wedding, a beaded gown is the epitome of elegance. The intricate beadwork adds a touch of sophistication, making you look and feel like a true fashion icon at this special celebration.
Accessories - The Finishing Touch
No New Year's Eve outfit is complete without the right accessories. Statement earrings, a glitzy clutch, and high heels can elevate your look to new heights. It's the perfect occasion to go all out and embrace the extravagance.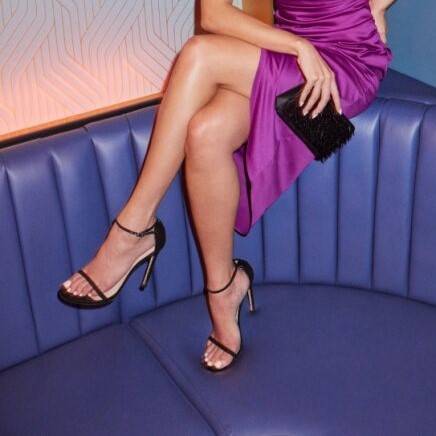 Personal Confidence - The Best Accessory
Above all, the key to looking and feeling your best on this special day is personal confidence. Wear your chosen dress with pride and grace, embracing the unique role you have in this memorable event.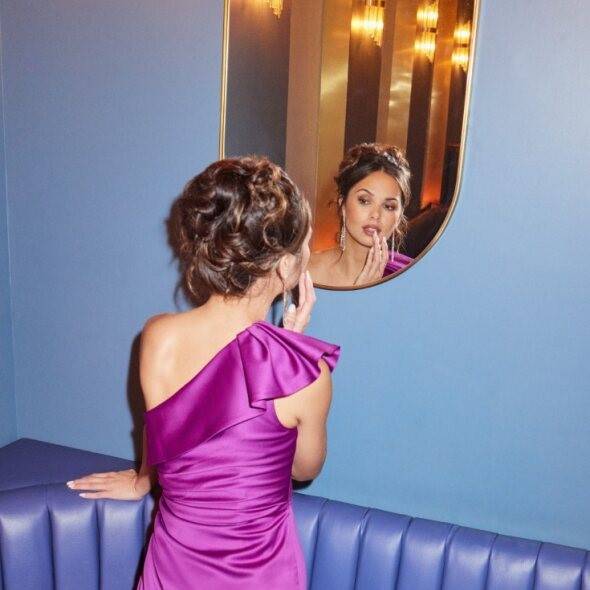 For those moments when you need to get formal in minutes, evening tops in velvet, sequins, and tuxedo styles are your secret weapons. These versatile wardrobe builders can effortlessly elevate your look, whether it's a night with the girls, a romantic date night, or celebrating an anniversary. With the ability to pair them with both pants and skirts, evening tops offer endless styling possibilities and make dressing up a breeze. Say goodbye to last-minute fashion dilemmas and hello to quick, elegant transformations.
Discover More from Adrianna Papell