How to Style Florals for Fall & Winter
Seeing all the fresh fall floral patterns coming in reminds me that I need to set the record straight. The "Never Wear Florals in The Fall" fashion rule is simply not true. 
 If you feel wearing florals are reserved for the spring and summer months, think again. Floral dresses and jumpsuits bloom even in the fall and winter and is a fashion must brighten your wardrobe. And the good news is we have a bevy of effortlessly cool fall floral dresses and jumpsuits available to rock the season. Whether you want to wear it to the office, out to dinner or a fall/winter wedding, our floral styles are pretty perfect. 
 So how do we turn our beloved floral print into a fall favorite? Simple. We turn away from the sunny styles of spring and summer and create darker, rich palettes to represent the fall season like emerald, burgundy, navy and black.  
 While I get it's easier to stay in the fashion safe zone with dark, neutral solids during the cold weather, we think floral dresses are the perfect way to make a style statement. We love florals teamed with everything –leather jackets, boots and a pair of coordinating tights.  
Learn how you can literally grow your fall wardrobe with our collection of floral dresses and jumpsuits by reading on.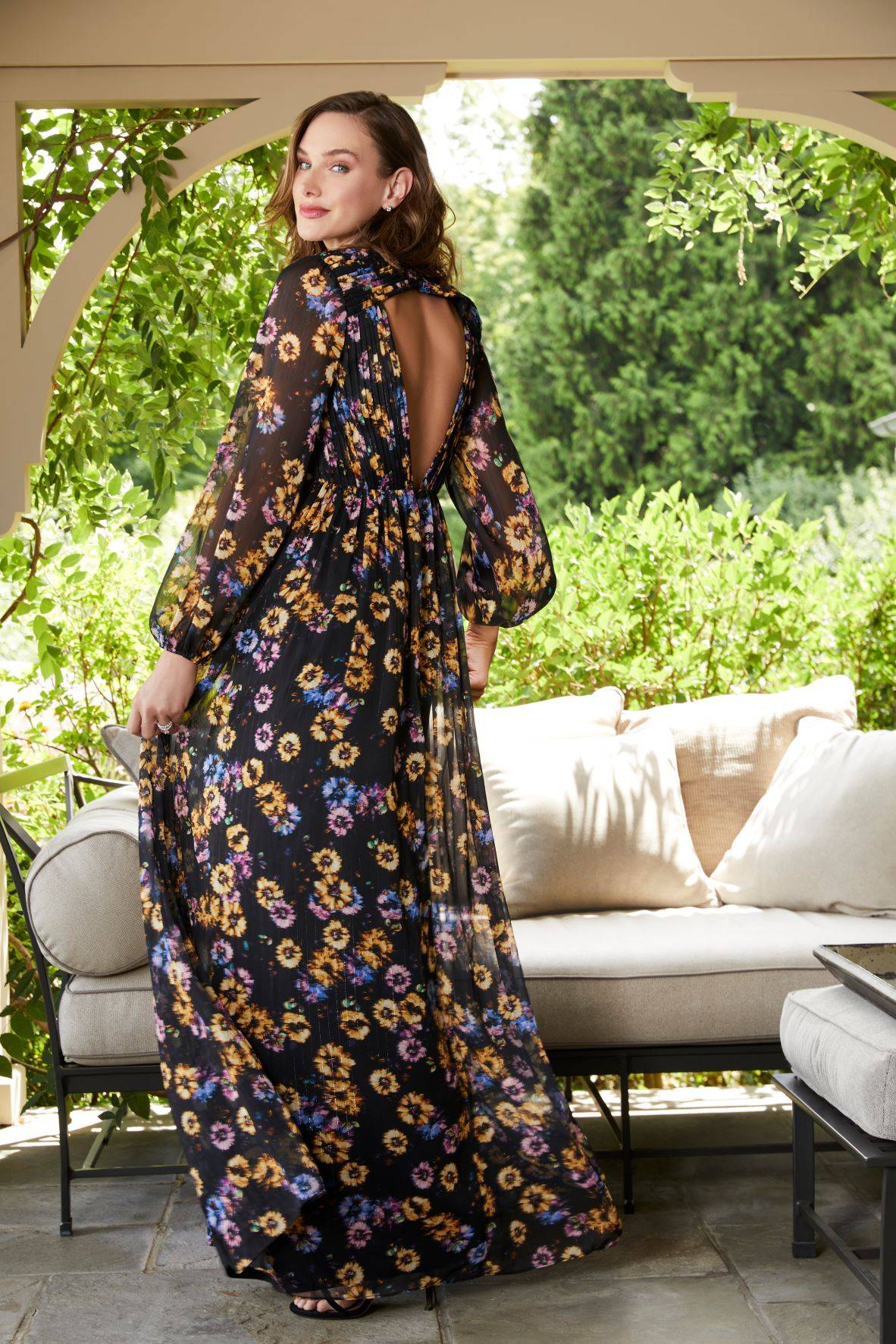 Floral-Print Pleated Chiffon Long A-Line Gown in Black Multi 
We love this dress for when the leaves begin to fall and you're heading to a party. The toned-down floral print against the black ground is everything you want in a floral dress this fall. Pair with a leather moto jacket for a cool juxtaposition for a dinner out or strappy heels for a wedding reception.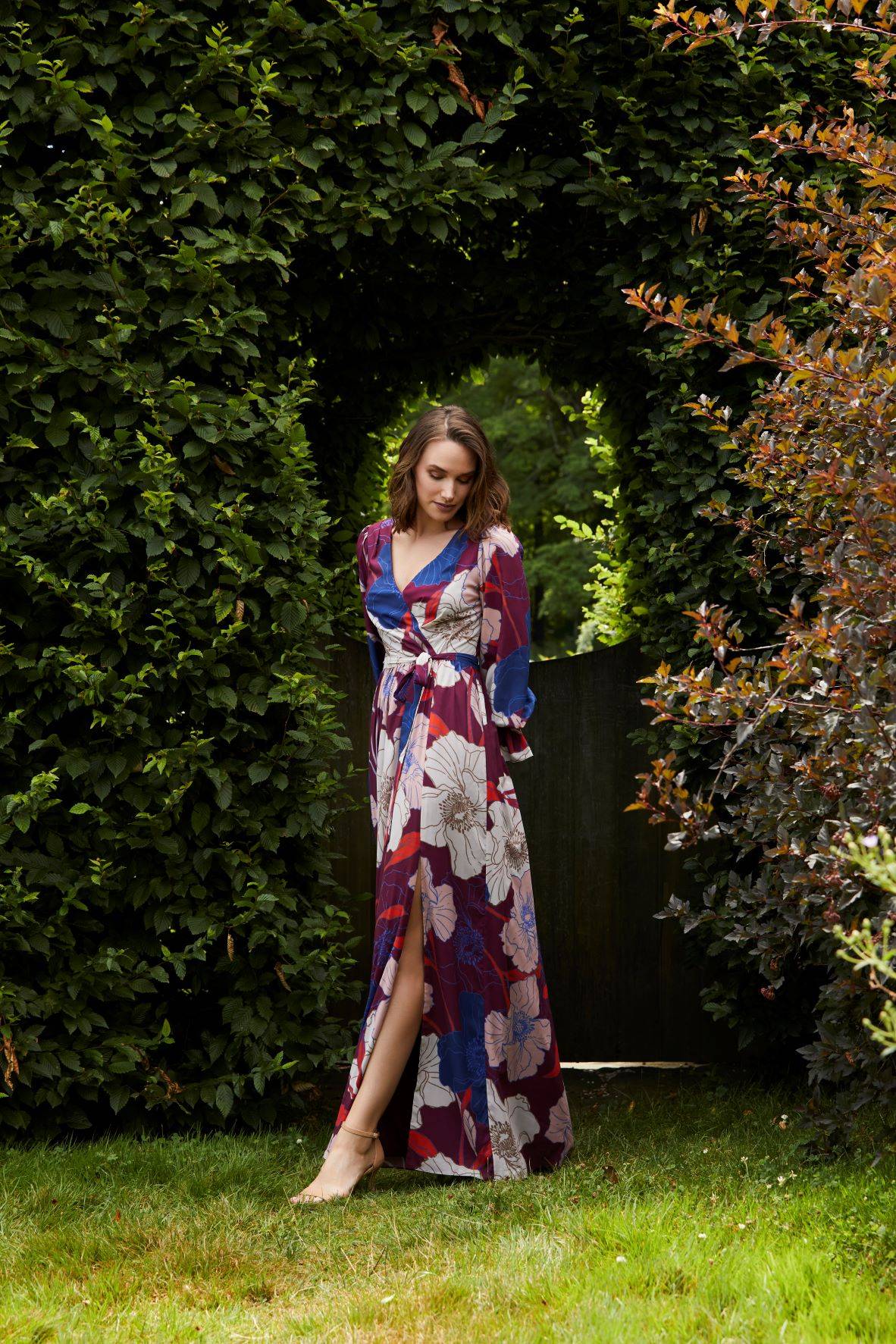 Hand-Beaded 3D Floral Blouson Long Gown in Dusty Emerald 
 We can't say enough good things about this blouson gown. First of all, it's a classic silhouette embellished with stunning floral 3D hand beadwork. The rich emerald tone adds depth and dimension. We love it too because it also is available in Cassis.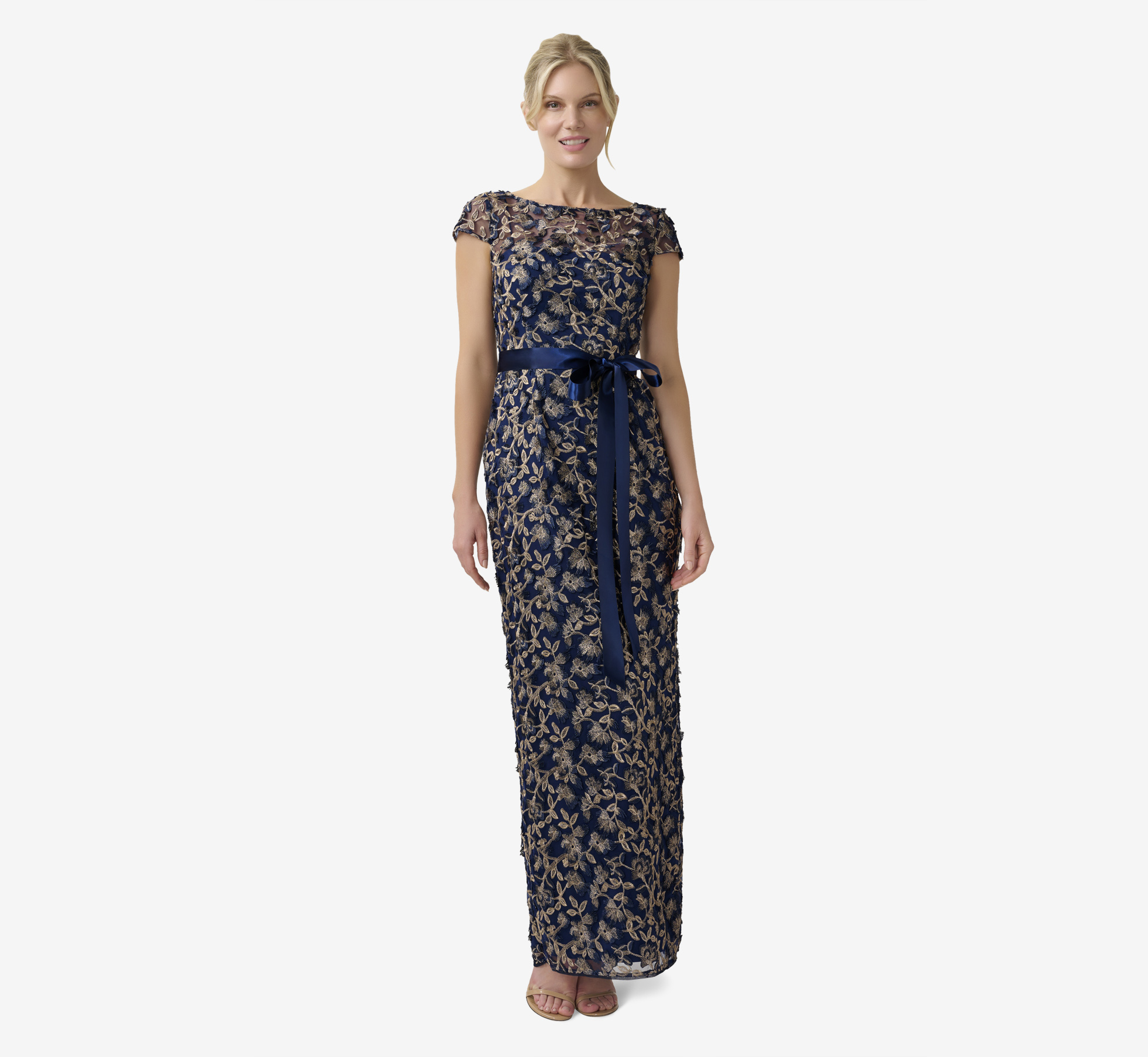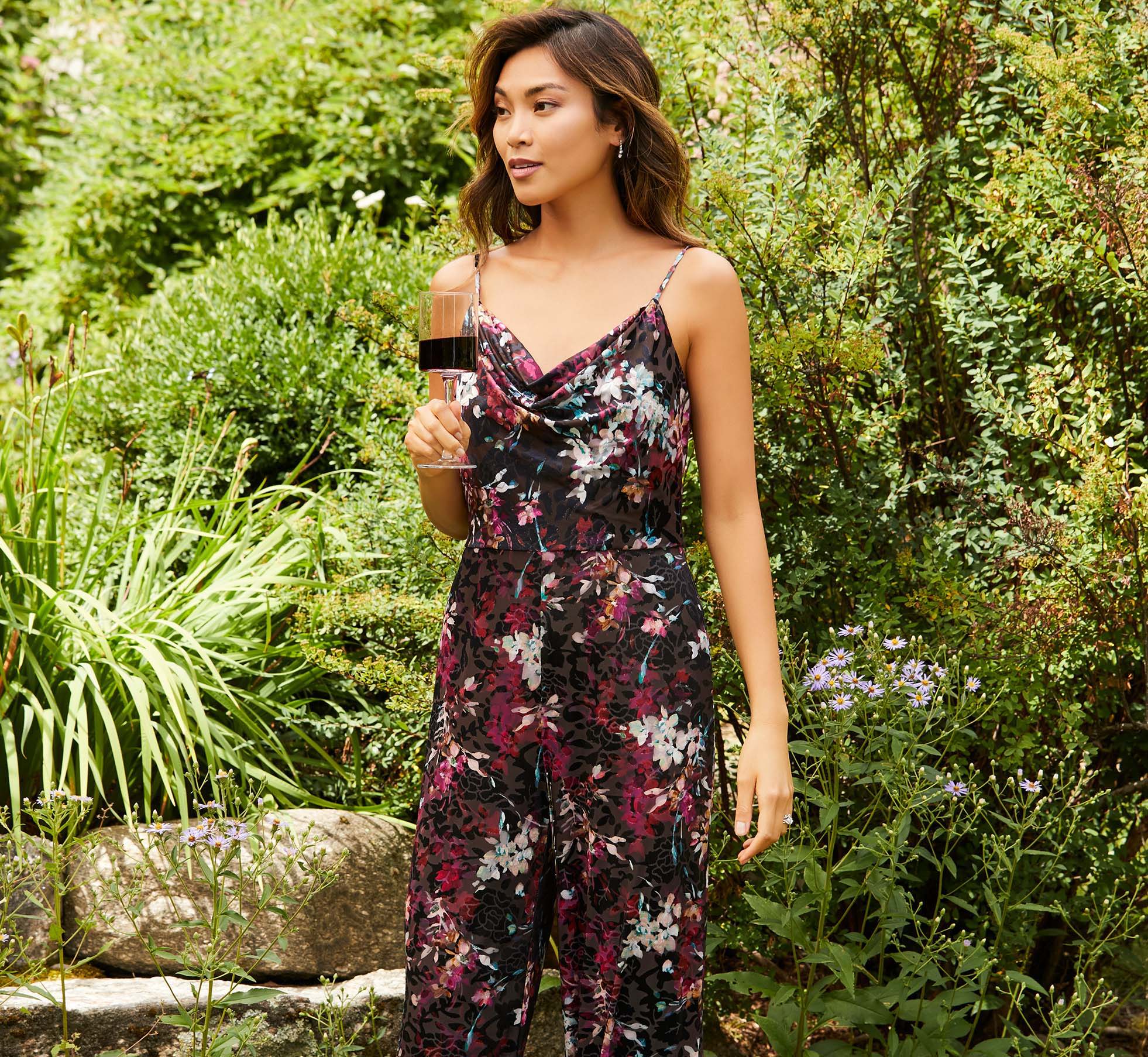 Floral Burnout Velvet Jumpsuit in Black Multi 
If a dress isn't your thing, we got you. Your dedication to fashion will bloom in our iconic jumpsuit in a buttery soft stretch velvet with a burnout floral print. Just add a structured blazer and a black clutch for added style. 
Add a S'HUG® to Your Floral Dress or Jumpsuit for Fall and Winter
If you're looking to cozy up and add a small touch of floral inspiration, our exclusive (and most coveted) double-faced S'HUG® in a pretty rose swirl print. Designed with patented tunnel sleeves, the S'HUG® can seamlessly transform into three different layers pieces. Best of all, the S'HUG® remains in place, allowing you to be hands free to text friends, lead a meeting, hold a drink at a cocktail party and easily hold a bag while remaining stylish. The S'HUG® is available in a wide range of colors and sizes.  
 While we tend to think of spring and summer as the perfect season to wear florals, fall and winter can't be overlooked. Because their colors are more understated and less bright, they are just as beautiful and perfectly compliment your wardrobe. 
Discover More from Adrianna Papell
---