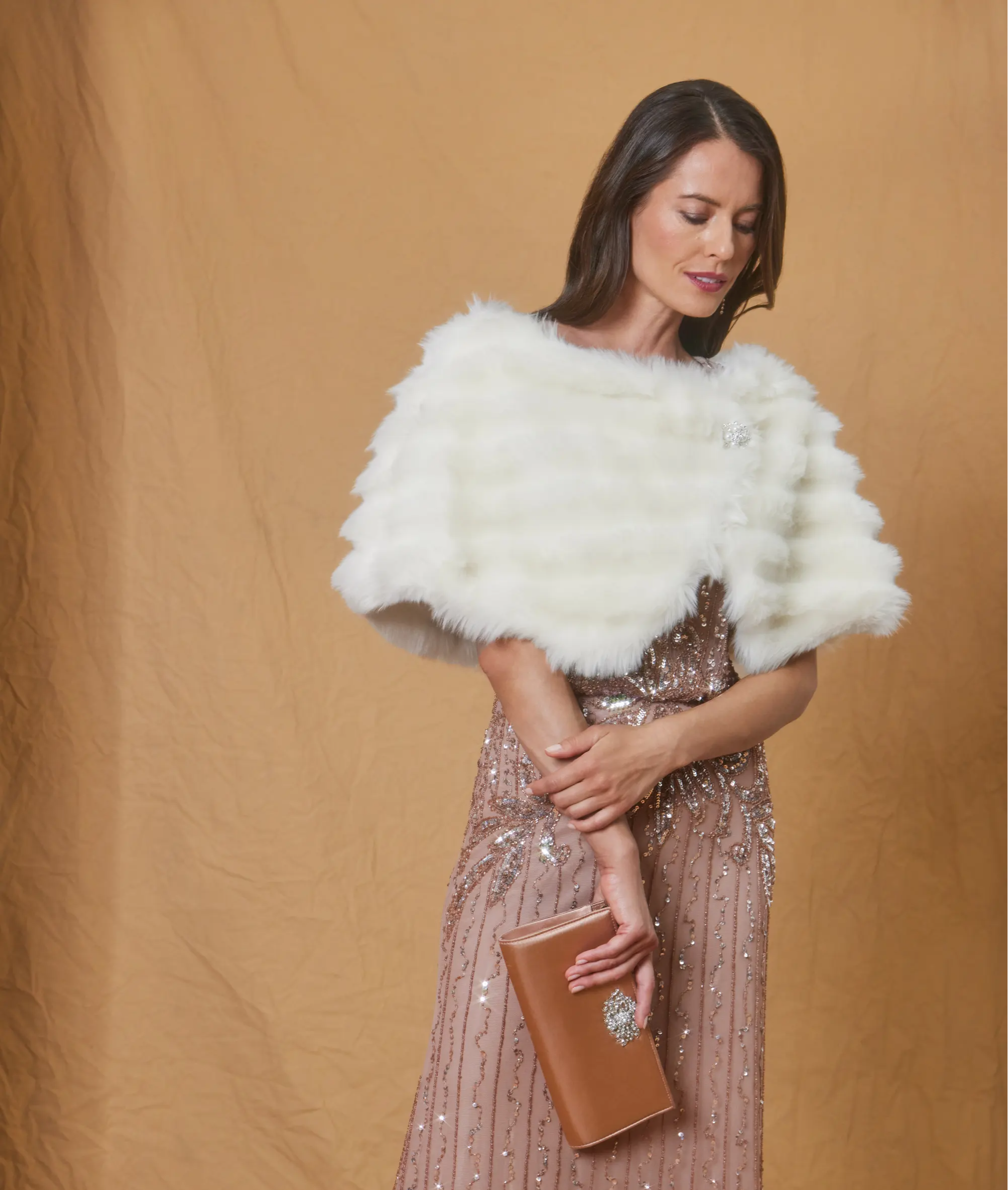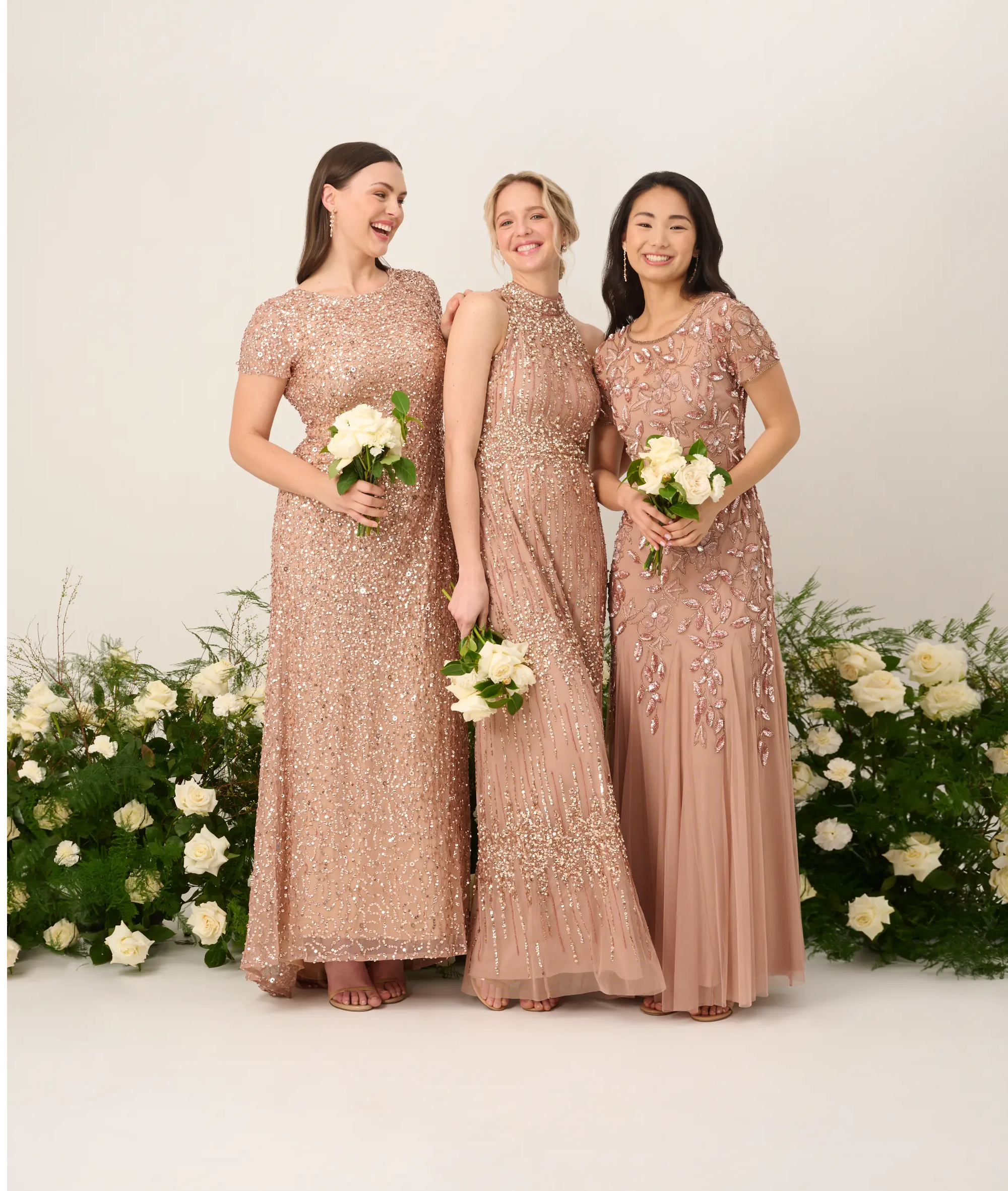 Is there anything more ubiquitous than a signature look? Picture a bob and big sunglasses and Anna Wintour's face is bound to spring to mind. Mention Marilyn Monroe's name in a crowded room and everyone will undoubtedly picture her and *that* dress. Our Legacy Collection is exactly that - a selection of signature dresses and gowns curated by YOU. From bridal party
favorites to looks so timeless you can't help but keep them preserved in your closet for another wear, these dresses are incredibly special to us.
Each design in the Legacy collection has a few key things in common: timelessness, quality, attention to detail, and versatility. Let's take a look at a few classic Adrianna Papell styles and deep dive into why they're so beloved.
From the silhouettes to the trims, every detail of the gowns in the Legacy Collection have been thoughtfully created. Each style can be reworn throughout the years without showing age as well as remain beautiful in photos - something that is particularly important when it comes to
wedding photography. Our Art Deco dresses are the pinnacle of this design philosophy, featuring several beloved silhouettes without the burden of quickly fading trends.
Artisanal moments are at the crux of everything we do. Our designers' additions of high-quality touches throughout the Legacy Collection ensured that these styles are always at the top of their game from formal weddings to black-tie charity galas and red-carpet events. Signatures of the Adrianna Papell Legacy Collection include hand-applied sequins and beading, lux fabrications at affordable prices, and designs that accentuate the wearer's figure. The Mock
Neck Beaded Column Gown with T-Back is a beautiful example of this philosophy.
Wedding season has gone from a season to an all-year affair. Our collection of timeless dresses has been in attendance at over 40 million weddings in the last 40 years! Not only do we consider this the highest honor, but it attests to the classic nature of our line - and in particular, the Legacy Collection by Adrianna Papell. From designer-level looks to prices that don't break the bank, styles like our Cap Sleeve Beaded Gown in Lead make it easy to be the best dressed
wedding guest at every ceremony you attend.
The thing we love most about our Legacy dresses and gowns? They are truly ageless. Styles like our Scoop Back Sequin Gown have made women feel special from a night at Prom to Grandmother of the Bride and every age in between. Boasting a seamless waist and beautiful all over sequins, this beaded gown is a perfect fit on all body types and always makes an impact.
We invite you to find your signature look among our collection of legacy gowns. The beloved beaded gowns will remain exceptional for years to come. Most importantly, they will make you look and feel your best no matter your reason for dressing up. Shop the full legacy collection here. After you've found your favorite new dress, top it off with a S'HUG® - a versatile cardigan wrap exclusively available at Adrianna Papell.
Discover More from Adrianna Papell