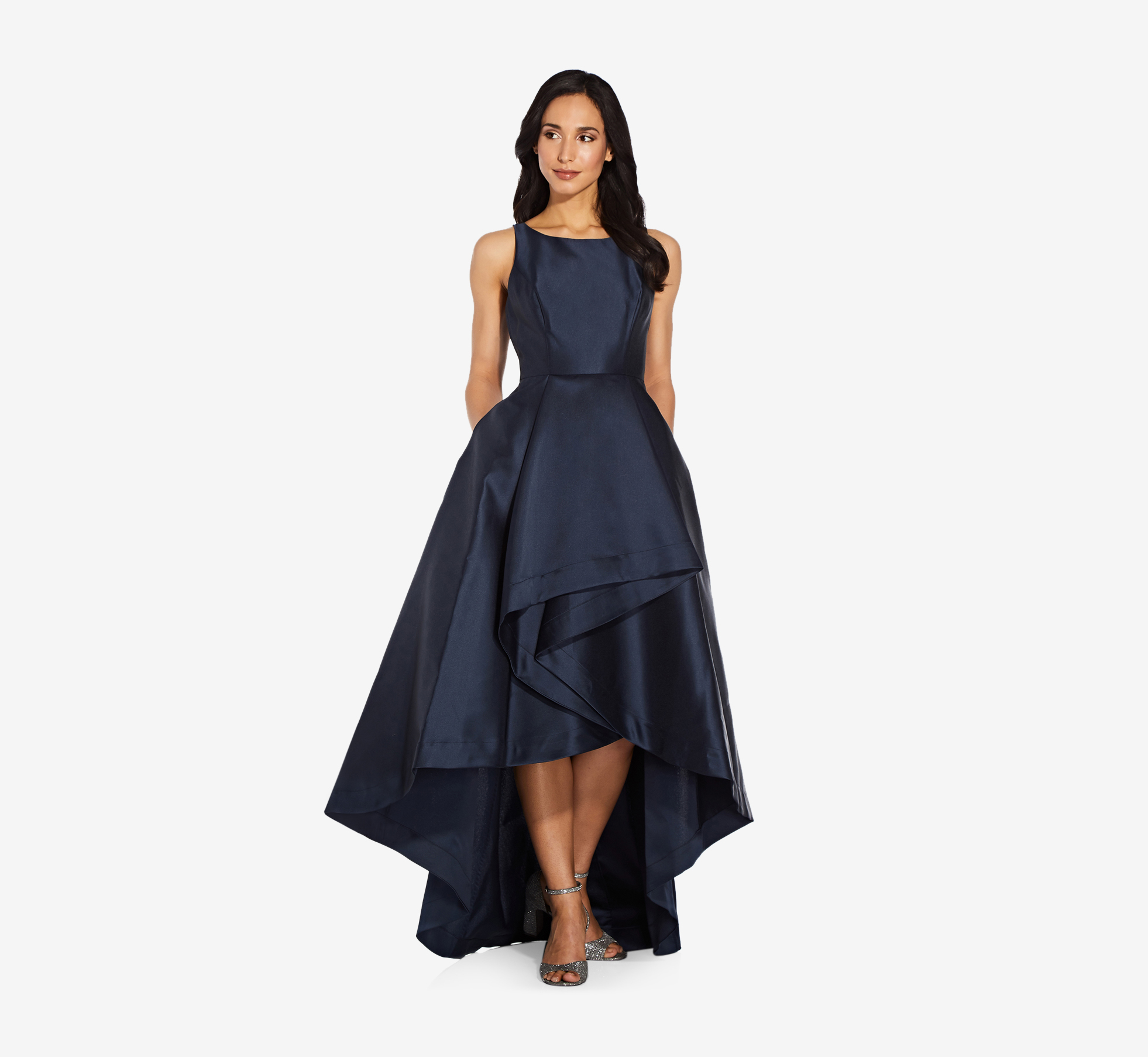 We love this showstopping Mikado gown with the dramatic high/low hemline and modified train. The secret pockets are all you'll need for any touch up while you are at a wedding or charity event. 
Zendaya wowed at the 72nd annual Primetime Emmy Awards with a jaw-dropping black Valentino gown that featured a secret detail. 
It wasn't the corset bodice or the peplum waist that got our attention. But rather the hidden pockets, the ultimate detail women today know is their secret weapon to staying stylish not only on the Red Carpet, but at work, for travel and on the weekend. 
Wearing a dress with pockets feels so liberating. You can easily retrieve small, yet necessary essentials like a lip gloss and phone in these secret patches rather having to rummage through a bag. I bet Zendaya loved having the side pockets to grab her pretty peach lipstick during the commercial breaks.  
Also, think of your back and how it won't ache anymore when you don't have to schlep around a bag bursting at the seams with stuff. You'll feel confident and carefree, we promise.  
While pockets aren't ideal for certain styles (think slinky, body con dresses), there is plenty of room for these beloved pockets on so many other styles. Pockets also provide a stylish, yet comfortable place for your hands while standing in a meeting or at a dinner party.  
We are taking a firm stand in our adoration for dresses with pockets. The need for a dress with pockets has never been greater and they can literally be a life saver. Pockets on dresses can be both beautiful and useful.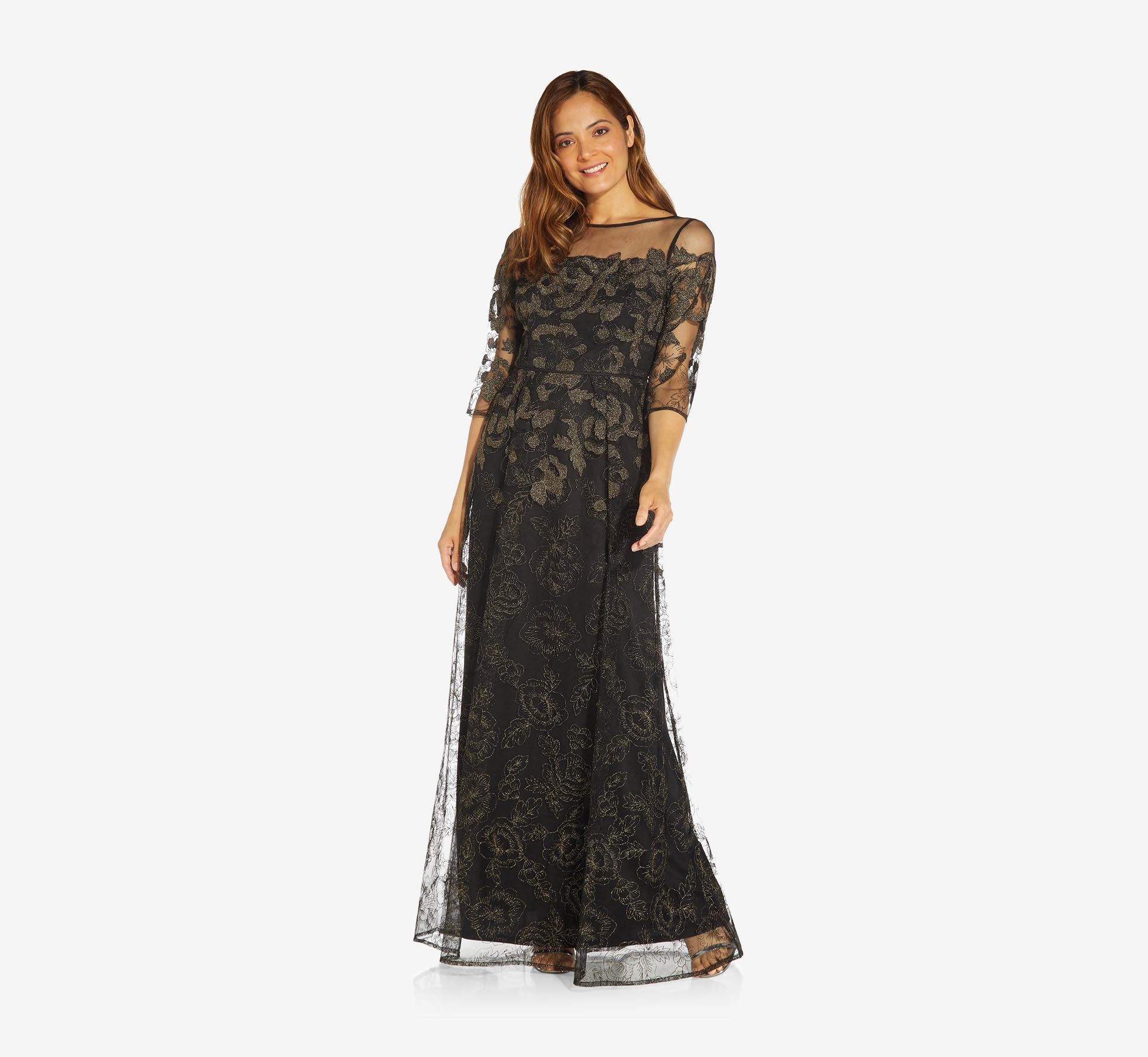 We're obsessed with this gold embroidered (and pocketed) gown that boasts a feminine sheer illusion yoke and elbow sleeves. This long gown is both elegant and poised and ready to mingle at wedding receptions and black tie-galas. 
Long, formal dresses are not always known for their everyday sensibilities. But that doesn't mean they can't have practical design elements. Since you're probably going to want touch-up beauty essentials like a lipstick, a dress with pockets will be super handy and convenient. Picture yourself working the room, having a cocktail, dancing up a storm and being hands free. 
Even better, imagine the Instagram moment you'll have in your fancy gown, with that fashionable gesture of putting your hands in your pockets. It's the ultimate symbol of fashion stardom.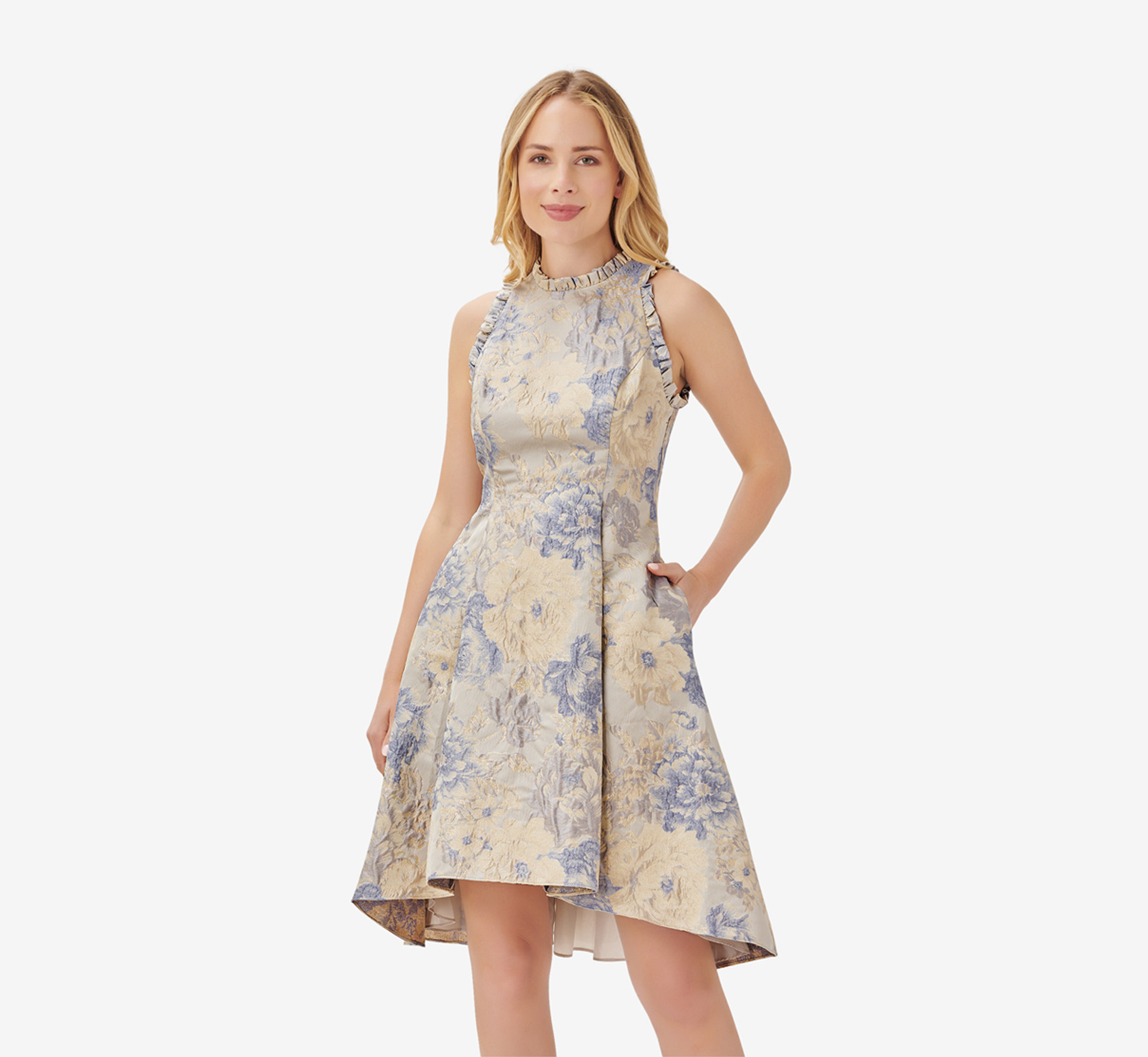 This short wedding dress is a like a lovely piece of art. The overall look is fun and flirty and the fringe trim and hand beading make this dress unbelievable eye-catching and fab.
Short and Midi Dresses with Pockets
Who doesn't love a short or midi-length dress with pockets in her wardrobe? We do. First of all, short or midi-length dresses with pockets are so convenient and are also a perfect option for a more casual, less formal setting like at work and to pack for traveling. And secondly, dresses with pockets are simply more comfortable. There is something so satisfying about putting your hands inside a pocket. It usually means you're feeling more confident. 
Another benefits of purchasing a dress with pockets is they are ideal to travel with. While you're obviously going to bring a bag with you on a plane or on the tour bus, there are always those small token items like sunglasses or lip balm which make dresses with pockets required travel attire to pack. 
Think pink for your big day. This blush-colored long gown features a dazzling display of hand beadwork
---