MORNING TO NIGHT S'HUG® TRANSFORMATION

We know how hard it can be to keep warm as the seasons shift and as you move throughout your busy day. Fluctuating temperatures, cool offices environments and endlessly long days create a need for us to reach for a soft and warm accessory from our wardrobe. 
Women have three wardrobe staples they can reach for—the cardigan, wrap and scarf, but who wants to pack all three options to carry around all day. That's where the S'HUG® comes in and we're here to show you some styling options for women who wish to dress up like a fashion star while staying warm. 
So what exactly is the S'HUG®. The S'HUG® is our brand new, patented cardigan wrap that marries a clever design with a lush fabric. It is an innovative combination of three fashion staples and seamlessly transitions them into a one piece wonder. It does this thanks to one unique difference—integrated tunnel sleeves that gives women the confidence and total freedom of movement without fear of her wrap falling off or having to hold it in place. 
You can easily take S'HUG® wherever you go and, in a snap, put on the additional cozy layer, all without having to carry around different accessories. 
With our clever styling tips, the S'HUG® is the perfect accessory for any occasion. 
The traditional way to wear a cardigan is to keep it cool and casual. Our lightweight cardigan is the perfect accessory to pair with jeans or leggings when you're running errands around town, enjoying brunch, attending a graduation or just need a cozy layer when lounging around at home. If you're heading into the office, the cardigan easily pairs with slacks or a day dress for a more professional and streamlined look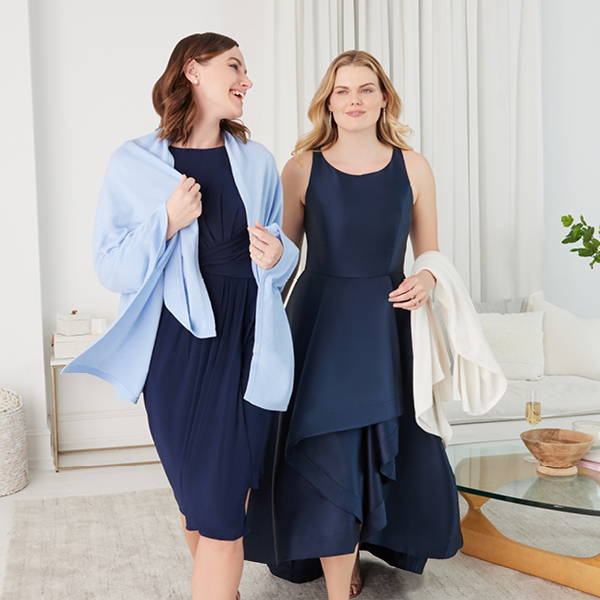 Fear not, the S'HUG® makes looking both glamorous and warm possible. You'll love the feeling of being wrapped in a lightweight, cozy layer for wearing to a prom, weddings or a night out on the town. To transition your S'HUG® from daytime to party ready, you can wear it as either a wrap or a scarf.  
Even better, S'HUG® comes in various patterns and colors, giving women the joy and freedom of creating the stylish look she desires. Whether it's using S'HUG® as a cardigan at the office or a scarf on a plane ride or using it as a wrap while at a formal event, S'HUG® embraces those everyday and special moments in a woman's life. 
But most of it, just have fun with it!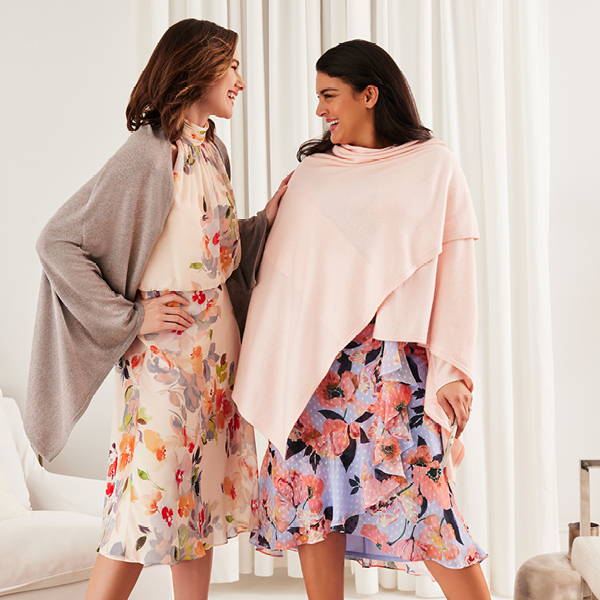 ---