How to Create a Capsule Wardrobe for Fall 2022
We love this time of year. The air is crisp, the leaves are changing colors, football and pumpkin spice lattes. 
Of course, like you, we're also seeking to breathe new life into our wardrobe. One of the best and easiest ways is by building a fall capsule wardrobe, a smaller, more versatile selection of clothes that allows you to get dressed faster and reduce stress, is better for the planet because you are buying less and finally, affording better quality clothes.  
Read on to learn how our simplified, streamlined Adrianna Papell styles can help you get started building your minimalist fall capsule wardrobe. 
Work Capsule Wardrobe Styles for Fall
Upgrade your work wardrobe with pieces that are smart and chic like you. We know how rushed the mornings can be. By creating a work capsule wardrobe, you'll more quickly find that perfect, confident-boosting outfit to conquer that meeting. Another benefit of having a business casual capsule wardrobe is you can be sure you'll be ready for whatever the day throws at you while looking amazing. 
Sleeveless Asymmetrical Jumpsuit
When the temperatures dip, we instantly think of oversized sweaters to keep us cozy. But this classic jumpsuit is the perfect basic to wear and re-wear on a regular basis. It is the ultimate building block for your office wardrobe. It is comfortable and an open canvas to add fun jewelry and a showstopping bag to make it your own.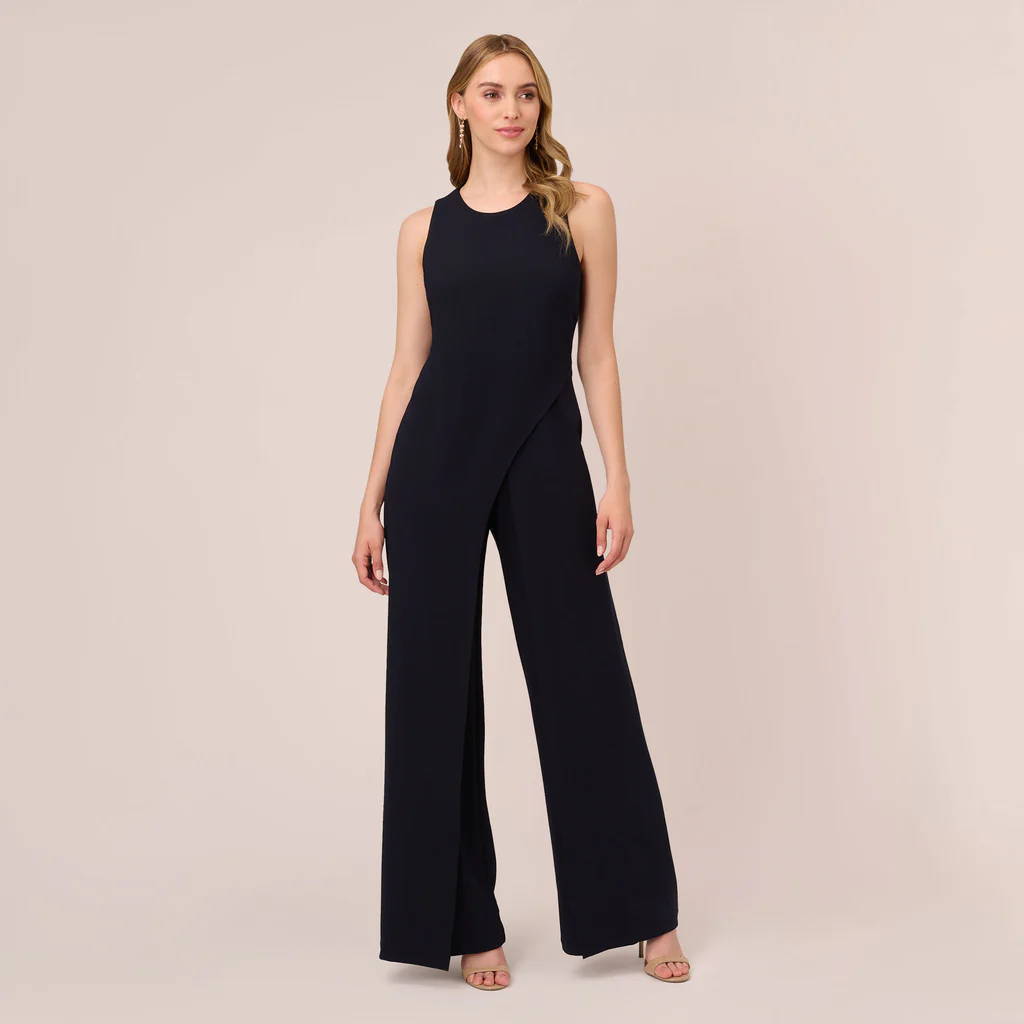 Trends are fun, but when building your capsule wardrobe this closet workhorse is here to stay. The flattering and comfortable stretch knit crepe dress is a classic that works easily with an oversized jacket or cardigan and does double duty with leading roles at the office to cocktails after.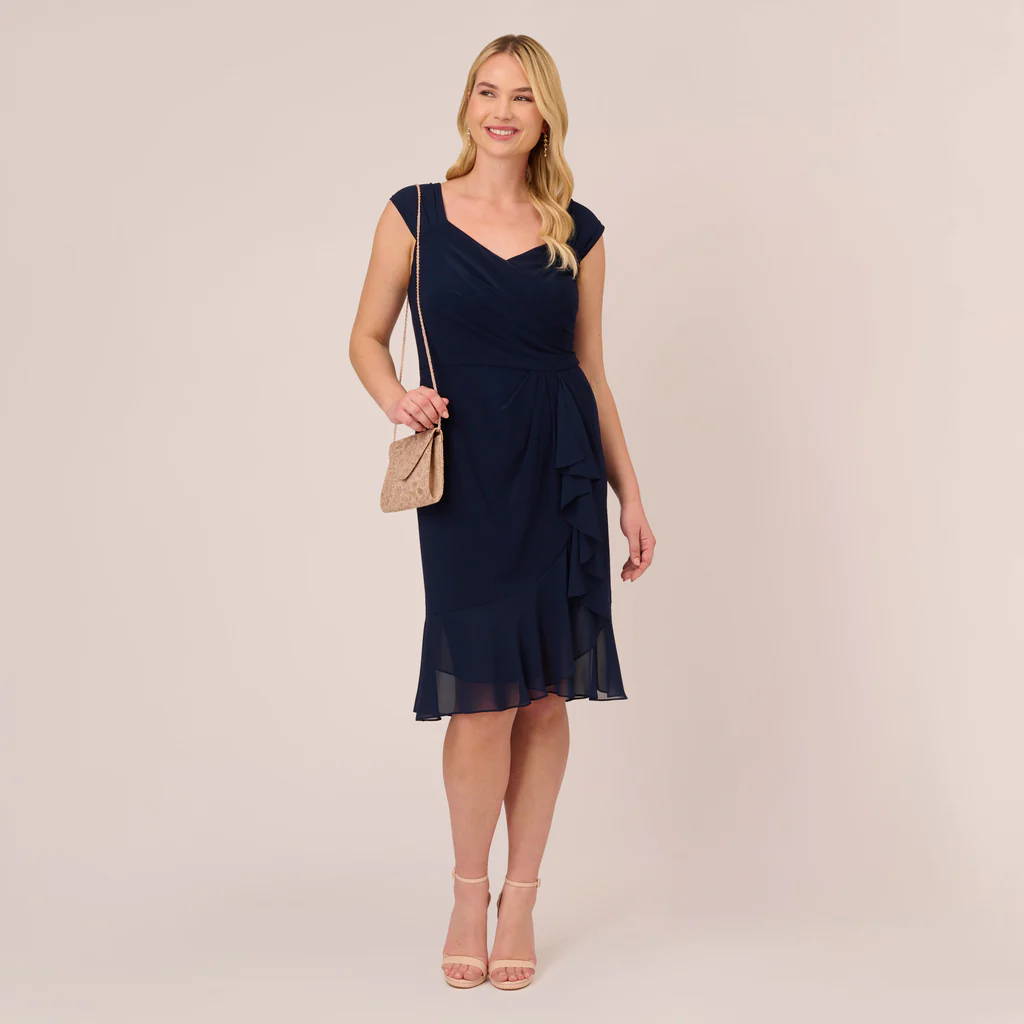 Fall Capsule Collection Styles for Cocktail Hour
Who doesn't love to go out for cocktails? One of the easiest ways to transition from the office to happy hour is choosing an outfit that's as easy to dress down as it is to dress up. Clean simple lines without much fuss and in neutral colors like navy, dark green or black work best. During the day, you'll want to wear comfortable shoes and simple jewelry while at night jazz it up with a statement necklace or a colorful scarf. 
A capsule wardrobe for happy hour doesn't need to consist of only the basics. This tuxedo jacket is a case in point. It's versatile enough to pair with any bottom in your wardrobe, but showstopping enough that it works to lots of evening out on the town.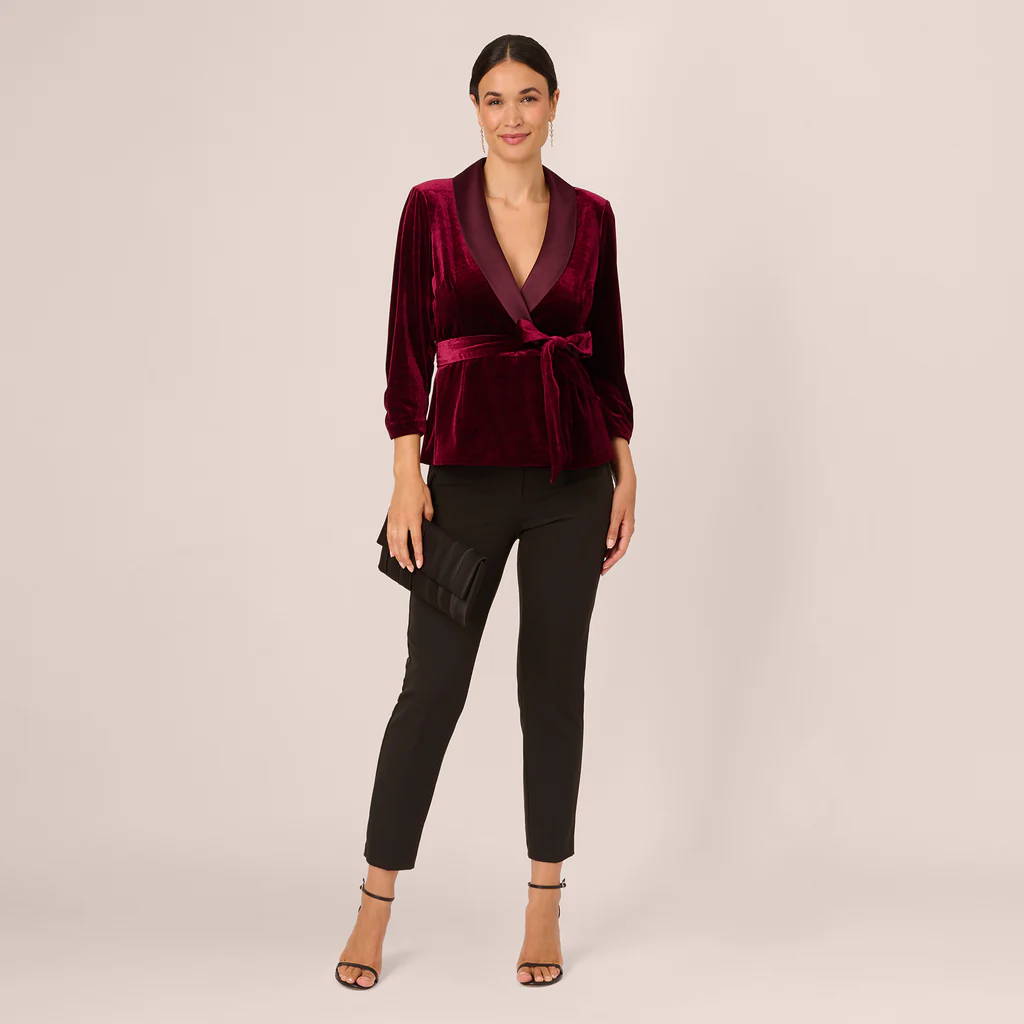 Oh, LBD, how we love thee. It's the perfect all-occasion everyone needs in a capsule wardrobe to go from the office to happy hour in a snap. It's so easy to dress up with strappy heels and glitzy clutch. This lace fit-and-flare dress is a class and mingles well at cocktail hour.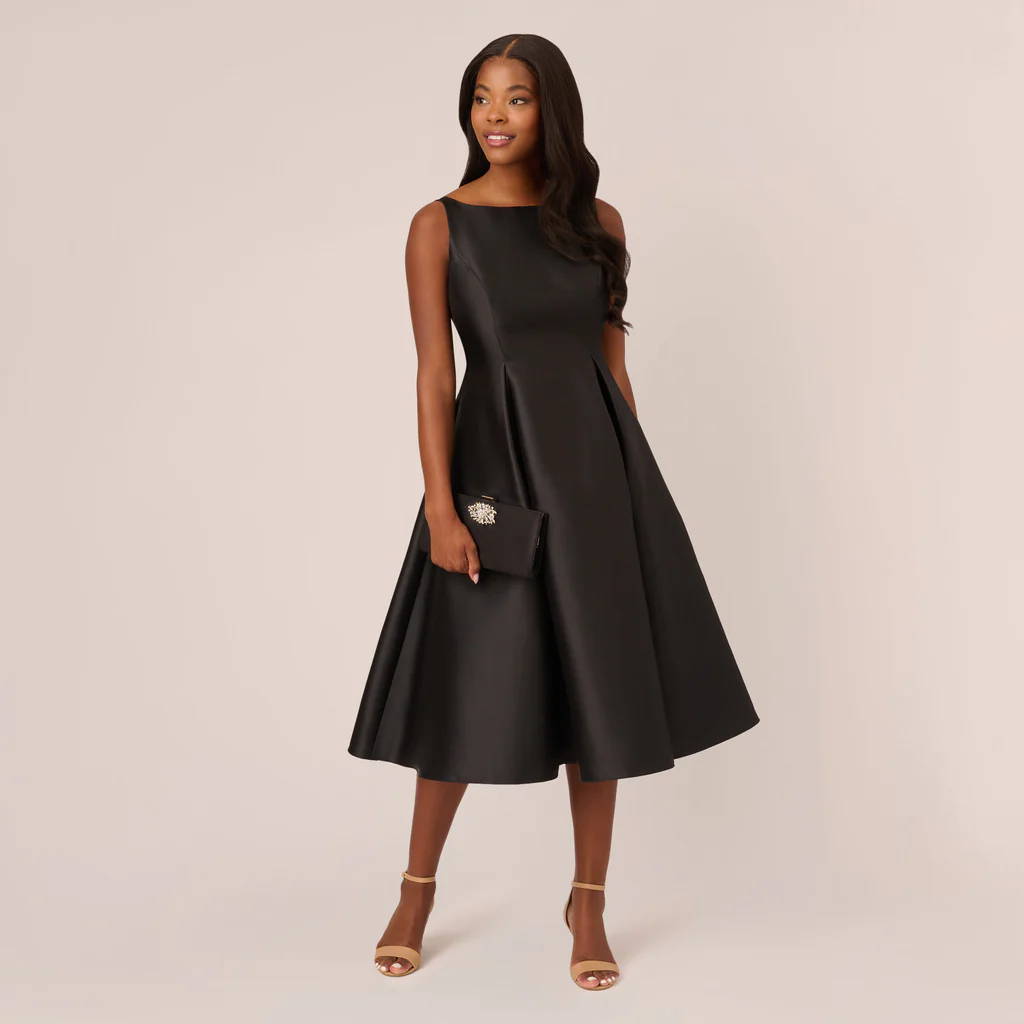 Fall Capsule Collection Styles for Every Party
After a few years of not going out, we are all ready to party again. So, if you spent the last few years in loungewear, we're here to tell you we have lots of options for a capsule wardrobe for the upcoming party season. 
The ultimate party dress. Our short shift dress gets its inspiration from the 1920 flapper era so you know this beauty can stand the test of time. We love the bright pop of color and rows of sequins to really make steal the scene.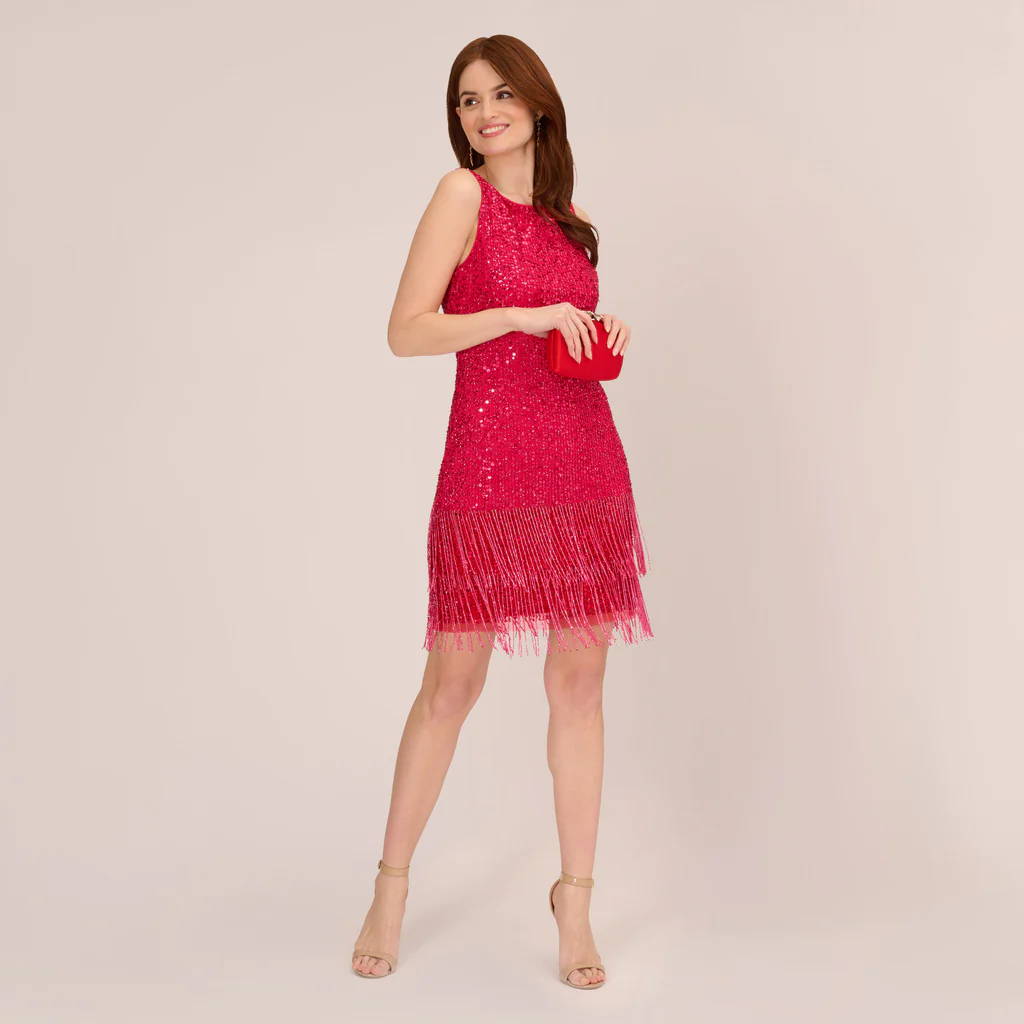 When the LBD is not in your plans, this blouson jumpsuit is the perfect alternative. We love the sequined blouson bodice and the crepe pants. You'll want to RSVP 'Yes' with this jumpsuit.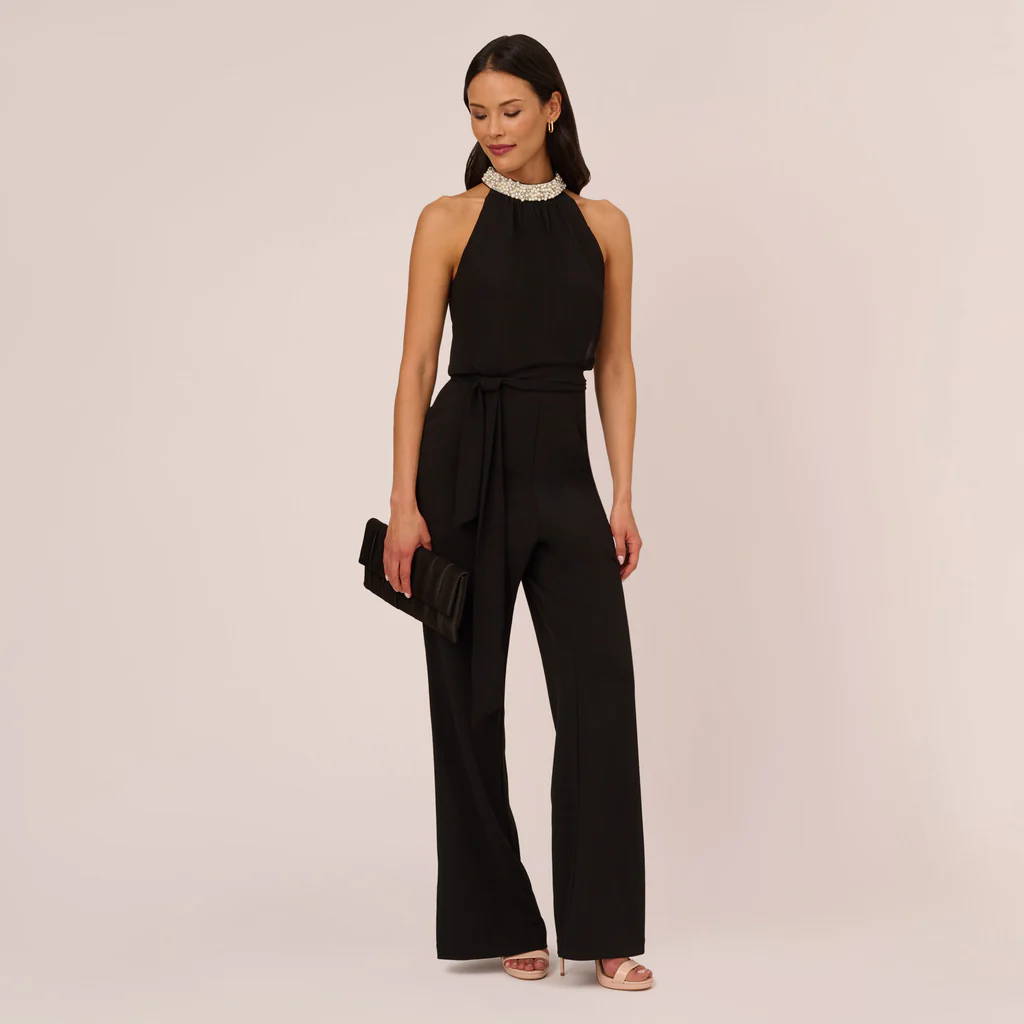 Fall Capsule Collection Styles for Date Night
Nothing is more important for date-night success that looking and feeling good. Finding the right outfit plays a big part of feeling confident. For date night outfits, nothing says you're the real deal when you're wearing something that's put together and cool. Here are some capsule wardrobe pieces you can count on for your next date night. 
The holy grail of date night dressing is the tuxedo dress. Nothing says I'm in charge like this menswear-inspired style and we think everyone should have this wardrobe essential in your fall capsule collection for your next date night. 
Striking a chic balance between classic and ta-da is our midi dress in a stretch knit crepe embellished with our favorite feather trim.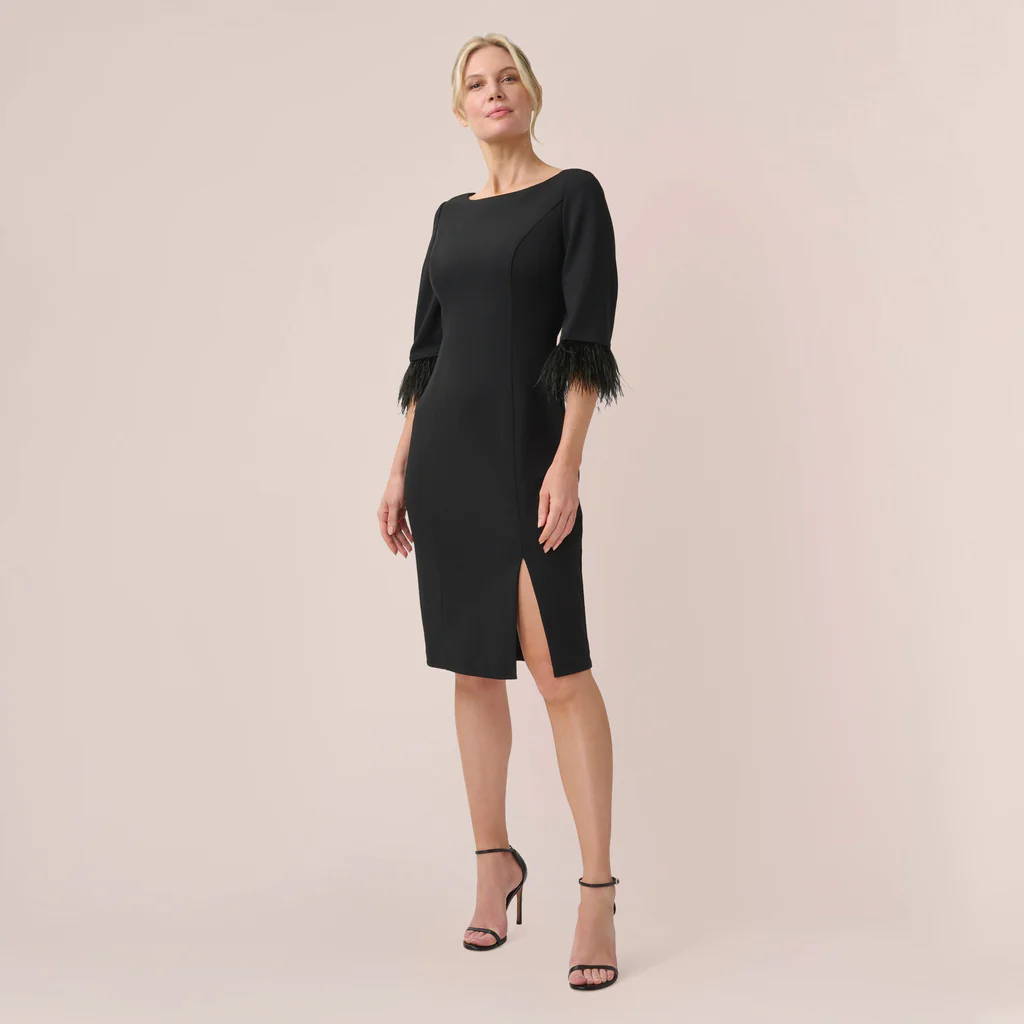 Fall Capsule Collection Styles for Wedding Guests
Weddings and other special occasions are a perfect time to invest in your capsule wardrobe. We're all guilty of purchasing the latest trend for a wedding and then seeing the piece you once coveted end up in the donation pile. When purchasing the right piece, you can be sure you'll be wearing it for years and you'll avoid unnecessary waste. 
One Shoulder Ruffle Dress
We're obsessed with this dress because it can easily be dressed up or down with the right accessories and makeup. What makes this ruffle crepe dress so versatile is that you can easily wear it to everything from a fancy dinner to a graduation and a wedding. The color is striking and the silhouette is comfortable. What more do you need for your next special occasion.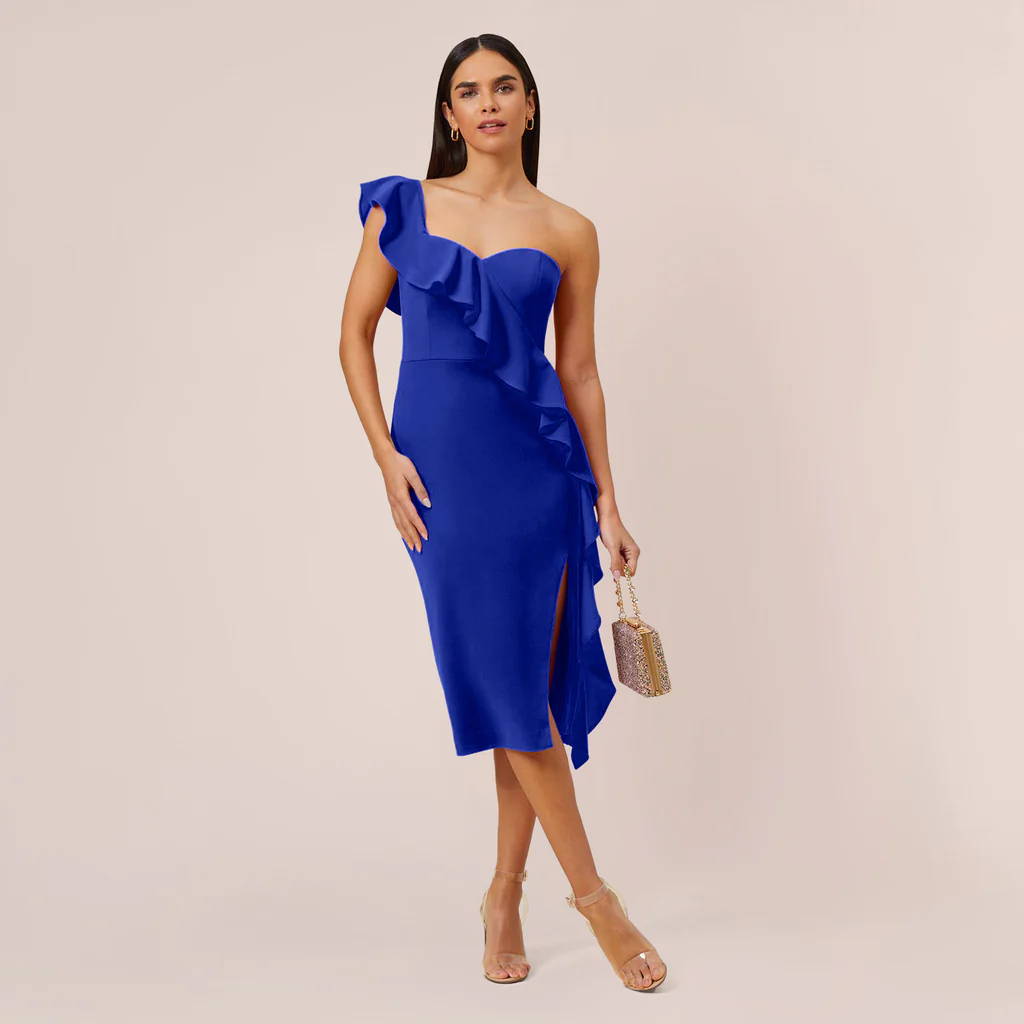 Feather Shoulder Midi Dress
Investing in an occasionwear look for a wedding or any fancy schmancy affair is just smart. This ivory sheath dress is as classic, and we promise will never go out of style. All you need to do is add gold strappy sandals and a chic clutch and you're set to look a-maz-ing at any formal or wedding.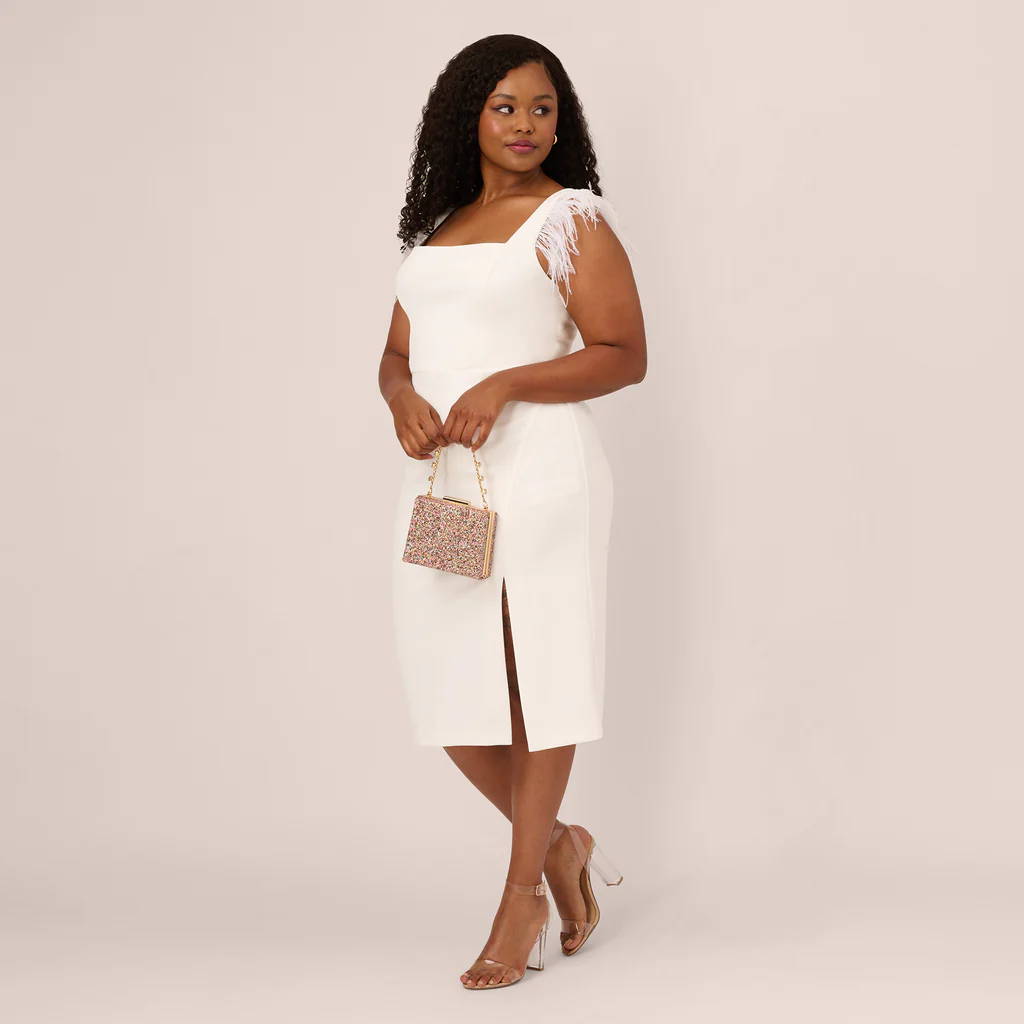 Fall Capsule Wardrobe Essentials
Now that you have your fall wardrobe capsule collection, you don't want to forget about including go-to accessories to complete the look. Accessories can update and elevate any look and of course provide the finish touch. Pieces like a neutral tote, hoop earrings, bangles and perhaps a handbag will make getting out the door in a New York minute even easier. 
Fall Capsule Wardrobe: The S'HUG®
No fall capsule wardrobe is complete without our best-selling S'HUG®, available exclusively at adriannapapell.com. This patented style, designed with a touch of cashmere for added softness, takes inspiration from three essentials in every woman's closet—the cardigan, wrap and scarf—and transforms them into an easy-to-wear, one piece wonder that is versatile and seasonless. We recently added new fall colors and styles that will make the S'HUG® the star of your capsule wardrobe. You can shop the entire collection of S'HUG®s ® in all the new colors and silhouettes you'll love. 
 As shoppers, we always want more and tend to buy trendy clothes for the moment but may not know what we loved about it the following year. This isn't good for the environment or our wallets. Instead, we suggest investing in quality pieces that are versatile and build your capsule wardrobe and avoid having a closet filled with ill-fitting or out of styles clothes.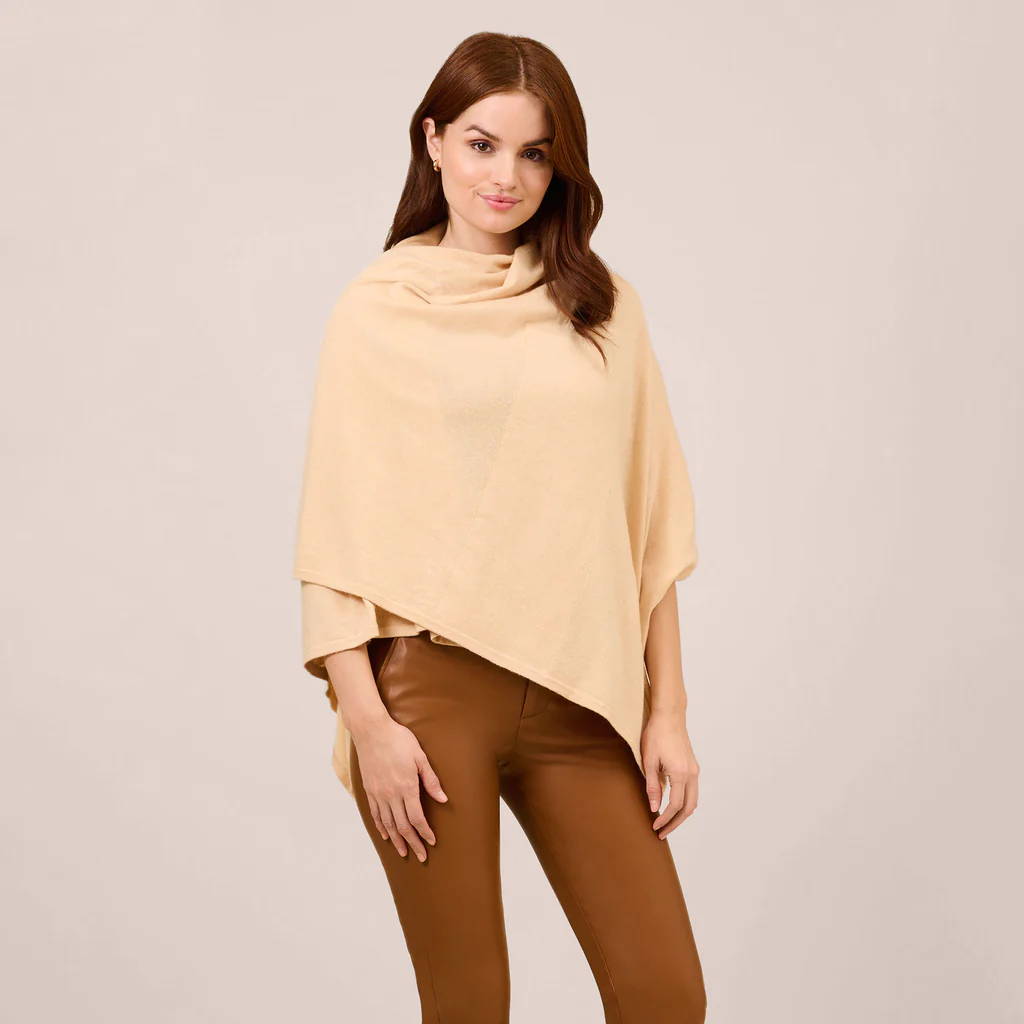 Discover More from Adrianna Papell